Haven Technologies, the cloud-based quote-to-claim insurtech platform, is partnering with the GraceKennedy Financial Group (GKFG) to offer the insurer's Creditor Life products on its core insurance platform.
Experience the full interactive Multichannel News Release here: https://www.multivu.com/players/English/9129751-haven-technologies-gracekennedy-financial-services-core-insurance-platform/
Specifically, the partnership between Haven Technologies and the GraceKennedy Financial Group will focus on supporting the rollout of the insurtech's platform for three GraceKennedy Creditor Life products to the insurer's current Antigua bancassurance partner. Additionally, Haven Technologies will migrate 3,500 existing GraceKennedy in-force policies to Haven Technologies' policy admin system. To support these products, Haven Technologies will leverage its Advisor New Business, Underwriting, Policy Admin, Front-End Advocate, Claims and Migrator solutions.
Once Phase 1 work is completed, the partnership will turn to focus on the implementation of GraceKennedy's Creditor Life products in additional countries and the implementation of new products.
"From our earliest days as a direct-to-consumer life insurance agency and as the platform powering MassMutual's core advisor-driven life insurance business, our focus has been on making life insurance more available and accessible. This mission has been our guiding light in terms of what and how we've built our tech," said Todd Rodgers, Interim Co-CEO and CTO at Haven Technologies. "Our partnership with GraceKennedy is an extension of that mission, especially in light of their commitment to bringing world-class financial services to their region. Our shared purposes also underscore a shared commitment to service–us to our clients and GraceKennedy to its customers–and we're excited to start delivering on this belief."
In selecting a partner to work with, GraceKennedy considered a number of factors, including both technical and cultural alignment inputs. These inputs ranged from vendor technology, architecture and pricing models to ensuring the selected vendor would think of GraceKennedy's clients as their own.
Don Wehby, Group CEO of GraceKennedy, commented, "Our engagement with Haven Technologies is aligned with GraceKennedy's 2030 Vision, which will see us expanding our services via world-class digital solutions. Digital transformation is a key strategic growth and performance driver for GraceKennedy, and the development of GraceKennedy Financial Group's digital capabilities and offerings to meet the ever-evolving needs of our customers represents an important investment for us."
Steven Whittingham, Deputy CEO of GraceKennedy Financial Group, explained, "What stood out for us from a technical point of view was that Haven's platform is cloud-native, end-to-end and built from the ground up. Having cutting-edge technology was a baseline expectation of any insurtech we selected. We really prioritized finding a long-term partner that could collaborate and stay with us through integration and implementation. It was clear from our conversations with Haven Technologies that they filled that need, and we have already hit the ground running."
In the spirit of such collaboration, Haven Technologies welcomed senior leaders from GraceKennedy to its New York City office earlier this year. Through a series of working sessions and team building events–including The Great GraceKennedy Cookoff–the teams built personal connections and unlocked cross-organization engagement, two essential components of a successful partnership.
For more information about Haven Technologies and the company's approach to client partnerships, visit haventech.us.
For more such Updates Log on to https://fintecbuzz.com/ Follow us on Google News Fintech News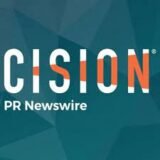 PRNewswire