Options Technology, the leading Capital Markets services provider, today announced its partnership with Tools for Brokers (TFB) following a successful integration with ACTIV API.
The announcement follows Options' acquisition of ACTIV Financial and subsequent integration of its normalised data services and Application Programming Interface (API). Options now provides clients with global access to multi-asset class exchange feeds alongside underlying hardware for streaming real-time and delayed market data.
The pre-deployed technology stack consumes, translates and broadcasts normalised tick data to clients worldwide, providing comprehensive access to global Cash Equities, Indices, Futures, Newsfeeds, and Listed Options.
Options President and CEO Danny Moore said, "Tools for Brokers provide a game-changing, fully integrated technology stack that has rapidly expanded our Managed Apps offering. The partnership has eliminated the dependency on costly integration systems and reinforced our global connectivity infrastructure with an ecosystem of best-in-class brokerage solutions.
We are very excited to partner our services and enable our clients to capitalise on reduced deployment time and bespoke configuration tools, alongside a state-of-the-art enterprise market data feed."
Commenting on the partnership, Albina Zhdanova, the COO at Tools for Brokers said, "We are excited to partner with Options to provide a comprehensive solution to retail brokers for seamless streaming of real-time and delayed market data. Now clients will have an end-to-end solution, elevating their overall trading experience."
Today's news comes as the latest in a series of exciting development for Options, including its 100Gb circuit upgrade across London metro area, VMware Cloud Verified Status in MTL4, and the launch of its Quantify and Data Store products.
For more such Updates Log on to https://fintecbuzz.com/ Follow us on Google News Fintech News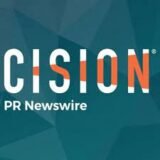 BusinessWire