Helping financial services organizations keep up with a changing market landscape, NICE Actimize, a NICE business (Nasdaq: NICE) and the leader in autonomous financial crime management, today announced that HooYu has joined the X-Sight Marketplace, the industry's first financial crime risk management-focused ecosystem designed to assist financial services organizations evaluate new point solutions and move to stay on top of a challenging regulatory and criminal environment.
The X-Sight Marketplace leverages the X-Sight Platform-as-a-Service and further expands the functionality offered by the platform. The NICE Actimize X-Sight Platform-as-a-Service offers a single, unified, cost-effective way for financial service organizations to rapidly innovate and to introduce new services while supporting best-in-class financial crime, risk and compliance management capabilities.
HooYu, experts in ID verification and fraud investigation, blends traditional methods of customer verification and PEP/Sanctions screening with real-time digital footprint analysis and facial biometrics. By adding HooYu's capabilities with NICE Actimize's AML and Fraud solutions, its customers can better manage their risks related to KYC/CDD, account takeover fraud, synthetic ID fraud, and payments fraud.
Technology providers such as HooYu that partner with NICE Actimize's X-Sight Marketplace ecosystem are reviewed for their ability to complement financial crime and compliance solutions. Once approved, software and service providers become available to the NICE Actimize community via the X-Sight Marketplace. FSOs can quickly browse through X-Sight Marketplace solution categories to find scalable options that solve their unique business problems.
"HooYu welcomes this partnership with NICE Actimize as we bring innovation and business value to financial services organizations looking for more modern customer identification and screening processes, that improve customer on-boarding success while bolstering financial crime prevention," said David Pope, Marketing Director, HooYu. "There is strong synergy and alignment between the industry-leading financial crime solutions and platforms that NICE Actimize offers its community and HooYu. We look forward to building our presence within this innovative community platform."
"We are excited that HooYu, who shares our common goal of fighting financial crime through the benefits of a Marketplace ecosytem, is partnering with us and joining the X-Sight Marketplace community," said Craig Costigan, CEO, NICE Actimize. "By connecting via a cloud environment, community participants will experience a quicker time to value and minimized integration cost as they evaluate new solutions for their financial services organizations."
Additional categories that will be added to NICE Actimize's X-Sight Marketplace from other partner participants will include:, Ultimate Beneficial Ownership, Value-added Data & Adverse Media, Watchlist, Device Identification, and User Authentication & Fraud. Additional partners will be announced as the X-Sight Marketplace grows.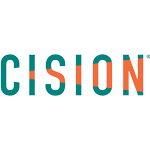 PRNewswire