NICE (Nasdaq: NICE) today announced that it has been honored with four Globee awards. A global business awards program, the Globee Awards recognize companies that set the industry benchmark for excellence. Judges across a broad spectrum of industries from around the world participated and their average scores determined the 2019 award winners.
The following NICE solutions have been honored with Globee awards:
NICE Robotic Process Automation was named the Gold winner in the 'Milestone of the Year' category for the unique personification of its Desktop Automation technology. The launch of NEVA, the market's very first employee virtual attendant focused on helping employees, revolutionized the industry last year. NEVA offers employees real time and context specific process guidance and performs varied tasks on their behalf, thus freeing them up to focus on creating meaningful and personalized customer service experiences.
NICE Employee Virtual Attendant (NEVA) took a Silver Globee award for being the world's first employee virtual assistant designed with the employee in mind. NEVA's intelligent, AI driven interface responds to voice or text communication from employees. By executing admin related mundane tasks, NEVA unlocks the best potential from front and back office employees, enabling them to focus more on the customer interaction. With the ability to automate tasks in real-time and handle all the process driven admin, NEVA frees up the employee to focus more on interacting and connecting with the customer, with an added human touch.
NICE Performance Management (NPM) enables customers to achieve their contact center objectives by focusing on the employee and driving their performance and engagement. NPM brings together oceans of data from multiple sources and provides a single picture of contact center performance. Using Artificial Intelligence (AI) it points to what is required for employees to achieve their goals. NPM drives employee improvement and engagement via personalized performance programs. NPM was named the Gold winner in the Corporate Learning/Workforce Development sub-category under the IT or Cybersecurity category.
NICE Compliance Center was presented a Gold Globee for excellence in the Privacy and Security sub-category. NICE Compliance Center empowers contact centers to make privacy a customer experience differentiator. Leveraging automation and analytics, it creates a virtuous cycle for better control of Personally Identifiable Information (PII) and offers dedicated mechanisms for proactive and corrective actions for all compliance activities.
Barry Cooper, President, NICE Enterprise Product Group, said, "We believe that for organizations to succeed in today's customer experience driven world, they must be empowered with innovative solutions that create personalized connections with their customers and engage and inspire their employees. We're excited with these Globee awards that recognize the contribution of our solutions in this exciting time."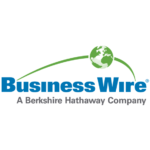 BusinessWire