Health Payment Systems, Inc. (HPS) today announced the appointment of Tom Torre, a 30-year veteran in the fintech space, to its Board of Directors. Torre joins the HPS board as the company advances its national expansion plans for PayMedix, the healthcare payments solutions division dedicated to solving the problem of high out-of-pocket costs for all by guaranteeing upfront payments to all in-network providers and flexible repayment plans for all patients regardless of their credit history.
Torre's experience as a senior executive driving growth and performance excellence spans a range of technology organizations, from start-ups to the Fortune 500. His career has centered around fintech, with a focus on payments, and more recently the health tech industry. During the last 20 years, Torre has applied his expertise in these areas to consumer and corporate healthcare payments, bringing innovative solutions to the market.
"PayMedix is bringing real innovation with its fintech solution to the healthcare payments industry, which is in great need of change," said Torre. "They've proven what they can do in the upper Midwest and are poised for strong growth. I'm excited to offer my support as PayMedix sets course to take this highly successful and scalable solution nationwide."
Most recently, Torre was co-founder and Chief Executive Officer of Bend Financial, a provider of next-generation health savings account (has) solutions. Bend was sold to Webster Bank in February of 2022.
Prior to starting Bend, Torre worked with Boston-based venture firm .406 Ventures and is a serial entrepreneur, having raised over $25 million in venture equity and debt and leading exits of more than $500 million.
Torre led the spinoff of FIS Global's Healthcare Payments Business, a $335 million-dollar transaction, to create the stand-alone company Alegeus Technologies in 2011. He founded and then served as Alegeus Technologies' Chief Executive Officer, a company that provides enterprise-level benefit and payment solutions to the financial services, healthcare, and benefits industries. Before Alegeus, Torre had an extensive career with executive positions at FIS Global, Metavante Corporation, MBI Benefits, Wright Express, Fleetcor, and others.
"As a successful entrepreneur, executive, and business leader, Tom brings exactly the kind of expertise we need as we accelerate our expansion plans for PayMedix," said Tom Policelli, HPS/PayMedix CEO. "I'm excited to welcome Tom to the board and look forward to tapping his extensive industry knowledge."
For more such Updates Log on to https://fintecbuzz.com/ Follow us on Google News Fintech News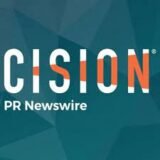 PRNewswire