IDIQ – a leading provider of identity theft protection, credit report monitoring and financial wellness – announced its five-star alliance partnership with the nonprofit organization Entryway (formerly Shelters to Shutters). The nationally recognized non-profit provides a solution to situational homelessness by offering ready-to-work individuals at risk of or experiencing homelessness career training, employment and housing in partnership with the real estate industry.
In the partnership, hired Entryway participants, team members and board members have complimentary access to the IDIQ flagship IdentityIQ® brand with identity theft protection and credit monitoring with the credit-building Resident-Link™ technology for on-time rental payment reporting as well as Credit & Debt®, a financial education platform. This will allow Entryway to leverage IDIQ product offerings and its expertise in the multi-family industry to support the organization's participants on their path to economic self-sufficiency.
"Entryway is an institution that naturally aligns with our company's values to protect and empower consumers with the resources they need at every stage of their financial lives. We're proud to be supporting an effective organization like Entryway with our company's innovative tools and services to help make a lasting impact for those looking to build a successful financial future," IDIQ CEO Scott Hermann said.
The partnership advances Entryway's national mission to open the door to opportunities for individuals and families at risk of or experiencing homelessness and allow Entryway to continue to expand its services and opportunities for these individuals to enter and advance in the high-growth, high-demand multi-family industry. The partnership also promotes the values of IDIQ with the goal of financial inclusion and supporting organizations making a difference in their communities.
IDIQ team members will have volunteer opportunities to work with and mentor Entryway participants on their journey to meet their financial goals.
"Having the ability to provide IDIQ's complete financial inclusion and protection platform to each of our hired program participants to assist them on their journey back to economic self-sufficiency is an incredible opportunity for our organization. It is a game-changing tool in the overall toolbox we can provide for the deserving individuals and families who are ready to step into their true potential," Entryway President and CEO David Williams said. "We are also excited to bring IDIQ on board as a Five Star Alliance Partner, which offers both financial and employee volunteer support across our national program portfolio."
The partnership with Entryway comes after IDIQ partnered earlier this year with the Identity Theft Resource Center to release the 2022 Trends in Identity Report to highlight growing trends in identity theft.
Fintech News – The Latest News in Financial Technology.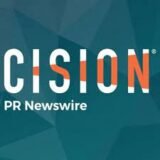 BusinessWire