Procede Software, a leading heavy-duty commercial vehicle dealer management system (DMS) and solutions provider, announced it has partnered with Avalara, a leading provider of tax compliance automation software for businesses of all sizes.
Procede is now part of Avalara's "Certified for AvaTax" program, which features integrations that perform at the highest level, providing the best possible customer experience. As a result of this partnership, Procede's customers can now choose Avalara's AvaTax to deliver sales and use tax calculations within existing business applications at the time of checkout or billing — in real time.
Excede is designed to provide unprecedented reliability, scalability, and access to data for heavy-duty truck, trailer, and bus dealerships of all sizes. Procede extends the functionality of Excede by partnering with leading third-party solution providers like Avalara to streamline additional critical dealership processes. Customers that adopt the integration will be able to automatically calculate sales tax directly within Excede and will no longer have to manually update tax rules, resulting in increased efficiency, accuracy, and compliance.
"As part of our commitment to delivering ongoing value to our customers, we partner with leading third-party solution providers to streamline critical dealership processes to drive increased business efficiency," said Larry Kettler, CEO, Procede. "We are excited to partner with Avalara, to provide heavy-duty commercial vehicle dealerships with an automated way to calculate complex sales tax processes, so they can focus on serving their own customers."
Meg Higgins, Senior Vice President of Global Partners at Avalara said, "Procede understands the needs of its customers, and their Excede dealer management system offering reduces complexity for their customers in many ways. We understand that digitization of business processes is not an option, it is essential; we are proud to offer fast, accurate, and easy tax compliance solutions to our shared customers."
Procede is now an Avalara Certified partner. Certified partners pass a series of criteria developed by Avalara to ensure the connector's performance and reliability, thereby helping mutual customers benefit from a seamless experience with Avalara's tax compliance solutions.
Fintech News – The Latest News in Financial Technology.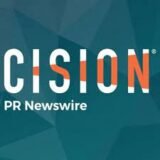 PRNewswire