Linqto, the world's first financial technology investment platform democratizing access to private markets for accredited investors, announced key leadership promotions within its executive team.
Joseph A. Endoso, who most recently served as Chief Operating Officer, has been promoted to President of Linqto and will continue in his role as Board Director. As Endoso transitions from his role as COO, Patty Brewer, who previously held the title of Chief Product Officer, will take his place.
During his previous role, Endoso contributed to Linqto's substantial revenue growth, supporting efforts that paved the way for the company's many successes. His background and deep understanding of financial technology, global markets and investment banking organically led Endoso to become a well-trusted leader within the company.
"I am honored to be named President of Linqto," Endoso said. "It is a privilege to be a part of such an innovative and driven team with the common goal of democratizing access to private markets and helping people all over the world create generational wealth."
As Chief Product Officer, Brewer oversaw the launch of Linqto's newest feature that enables accredited investors to buy and sell holdings, providing true liquidity to private market investing. This development makes Linqto the first platform to offer market-driven trading of private company units with real-time settlement, which ultimately expands the possibilities for its growing userbase.
"I am grateful to have contributed to the company's development and product innovation as CPO," Brewer said. "As COO, I look forward to formulating long-term strategies and executing Linqto's long-term goals to ensure a successful future for the company."
Fintech News – The Latest News in Financial Technology.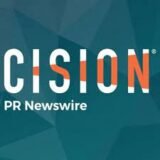 PRNewswire