Indemo, Europe's pioneering MIFID-licensed debt investing platform, is proud to announce its groundbreaking launch. This innovative platform empowers retail investors by granting access to Discounted Debt Investments, a privilege once reserved for bankers and institutional investors. DDI involves investing into mortgage loans at substantial discounts from retail banks when debtors face payment challenges, offering unparalleled income potential.
Key Highlights:
Bank-Backed Security: all DDI products are backed by bank-quality mortgages as collateral. These loans have been rigorously assessed and acquired by professional servicers according to their credit policies, ensuring an industry level of security.
Lucrative Returns: Investors can forecast returns typically in the two-digit range within a period of 12-24 months. The proceeds from the sale of the mortgaged property provide the basis for these returns, making it an attractive investment option.
Secondary Residences: Most of the loans offered on Indemo are for secondary residences. This unique focus ensures easier enforcement of collateral and precise market valuations conducted by independent appraisers, contributing to the security of investments.
EU Stability: All DDIs originated from Spain, an EU and Eurozone Member State known for its stable, predictable legal and political climate, being a new safe harbor in the current geopolitical turbulence. This translates to lower market volatility and increased investor confidence.
Social responsibility factor: The servicing policy is aimed to settle with debtors and release them from the excessive debt, which can be higher than the mortgaged real estate value.
Indemo, led by ex-banker Sergejs Viskovskis, is at the forefront of reshaping the real estate investment landscape, all within the confines of a highly regulated and secure environment. Sergejs Viskovskis underscores the significance, stating, "In financial world, selecting regulated services is paramount for investors' peace of mind. At Indemo, which means Investment Democracy, we prioritize transparency and adhere to stringent regulations, providing a trusted space for investment."
The Indemo team doesn't develop the platform in isolation; they place immense value on the insights derived from community-based feedback. Notably, top beta investors, including seasoned P2P platform enthusiasts, have collectively invested over 750 thousand euros during the beta test phase, demonstrating their trust in Indemo and giving valuable feedback for improvement.
Currently Indemo provides services in Spain, Germany and Latvia, with new regions joining soon.
Investing on Indemo involves risk. There is no guarantee to get back the invested amount.
Stay Ahead of the Financial Curve with Our Latest Fintech News Updates!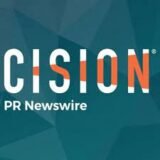 BusinessWire