Monevium Ltd, an authorised payment institution based in London, has partnered with DECTA, a global payment processing company, to launch a highly anticipated new feature for its valued customers – the ability to instantly top up their Monevium accounts via debit card. This latest enhancement is aimed at providing their users with even more convenience and flexibility when managing their finances.
Monevium is dedicated to continuous improvement to meet the evolving needs of their customers. The introduction of instant top ups is a significant step forward in this direction.
Key aspects of the instant top up feature are:
Seamless integration. Experience a seamless integration with the existing platform, making it easy for users to add funds to their accounts.
Popular card compatibility: Customers can use any Visa or Mastercard debit card to top up their accounts.
Instant transactions: Top-ups made via card are processed in real time, ensuring funds are available immediately for customers to use.
Enhanced security. Security is paramount at Monevium, to protect users' financial information ensuring a safe and secure transaction experience.
Accessibility: Instant top ups are accessible through both the mobile app and website, making it convenient for customers to manage their account from anywhere, at any time.
Alexey Stepanov, Director of Monevium, explains, "We believe that the introduction of instant top ups represents a pivotal step in our strategic business direction. At Monevium, our commitment to customer-centric solutions is unwavering and we are delighted to introduce instant card top ups as part of our ongoing commitment to empower our customers with more accessible, flexible, and convenient ways to manage their finances."
Scott Dawson, Head of Sales & Strategic Partnerships at DECTA, comments, "DECTA is thrilled to be partnering with Monevium for their new instant top up functionality and look forward to continuing to support their business as they grow. Both firms are dedicated to providing practical, innovative payment solutions and this collaboration showcases Monevium's dedication to providing an optimal customer experience."
Monevium customers can start using the instant top up feature immediately by logging into their app and tapping the 'Instant top up' option. Download the Monevium app via the App Store or Google Play.
Stay Ahead of the Financial Curve with Our Latest Fintech News Updates!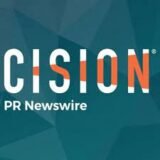 PRNewswire