Indico Data, the leader of Intelligent Intake solutions for unstructured data, announced the appointment of Michael Duncan as a strategic advisor, marking a significant step in the company's growth aspirations and continued expansion into the insurance vertical. Michael brings with him a wealth of knowledge and a proven track record from his time as the Group Head of Underwriting Excellence at the Zurich Insurance Group, one of the leading multi-line, global insurers.
Indico's new advisor brings a wealth of experience in commercial insurance to the company. Michael Duncan is the former Group Head of Underwriting Excellence at Zurich Insurance. Duncan left Zurich in 2021 after 7+ years. Throughout his time there he was the head of underwriting for a number of different geographies and business units, before moving into the head of global underwriting excellence. A role in which he oversaw Zurich's global underwriting operations and strategy. Prior to his time at Zurich he served in leadership roles at RSA, QBE and Marsh.
"Michael will provide invaluable guidance as an advisor to Indico Data," said Tom Wilde, Indico Data CEO. "His experience in understanding the challenges and opportunities in the commercial insurance segment is a perfect fit as Indico continues to gain momentum there. For carriers the new battleground is decisioning, as the industry evolves past the data era. Carriers will need to build sophisticated decisioning "supply chains" to optimize both speed and robustness of critical middle office processes. Michaels guidance will be instrumental as we look to guide carriers through this next phase"
"Indico Data stands out uniquely due to their industry-leading experience in successfully implementing AI within major insurance carriers and their deep insight into tailoring the solution to meet the needs of the insurance sector," said Michael Duncan. "Their focus on driving tangible business outcomes is what attracted me to joining as an advisor. In my operational roles at several global carriers, I have experienced the obstacles these companies encounter firsthand. Indico's Intelligent Intake solution is uniquely positioned to enhance operational efficiencies, propel revenue growth, and elevate customer satisfaction."
Indico Data's IDP solution has been widely adopted by leading global carriers, enabling them to automate critical middle-office workflows across underwriting, claims and policy servicing. By leveraging Indico Data's Intelligent Intake solution, organizations can reduce manual effort, eliminate errors, and accelerate decision-making processes, leading to improved productivity, enhanced customer experiences, and cost savings.
Stay Ahead of the Financial Curve with Our Latest Fintech News Updates!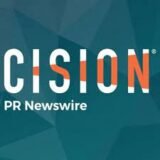 PRNewswire