LUMIQ, a leading data and analytics company, has announced a partnership with Automated Data Inc. (ADI) to facilitate improved business value by enabling seamless data integration for Financial Services institutions.
LUMIQ provides automated data ingestion and transformation tooling, while ADI offers a scalable data connectivity platform. This collaboration makes it easy for businesses to effortlessly onboard, ingest, transform, and merge internal and external data sources at scale, enabling transformative growth through actionable insights.
Shoaib Mohammad, CEO and Founder of LUMIQ, said, "We're excited to unveil our strategic collaboration with ADI. This partnership with a data connectivity leader strengthens LUMIQ's ability to provide significant value to clients."
LUMIQ's AI-powered tool targets Data Reliability assisting in monitoring data quality, observability and DataOps controls. Through ADI, LUMIQ offers streamlined processes for connecting data. This solution accommodates diverse matching models and applications, enabling data linkage from different sources. All data matching processes adhere to rigorous governance protocols, including tracking data origins, alongside operational functionalities like the ability to override settings and manage data clusters.
Commenting on this partnership, Michael Rude, CEO of ADI, said, "We are excited about our collaboration with LUMIQ because they have a track record of delivering high-quality data platform solutions to the financial services vertical. This alliance will build upon LUMIQ's unique strength in financial data allowing customers to integrate diverse data sources for unique business outcomes. Examples include business and process automation, error resolution, actionable insights, artificial intelligence, and machine learning."
Stay Ahead of the Financial Curve with Our Latest Fintech News Updates!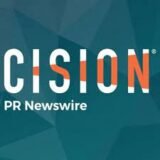 PRNewswire