Insigneo, a player in the financial services industry, is thrilled to announce the addition of Carlos Mejia to its executive team as the new Head of Mergers and Acquisitions (M&A). Carlos will report directly to Raul Henriquez, bringing with him a wealth of experience and expertise that will be instrumental in shaping Insigneo's inorganic growth strategy.
As a member of Insigneo's Executive Committee, Carlos Mejia is poised to play a pivotal role in advancing the company's expansion through strategic mergers and acquisitions. With a career spanning over three decades, Carlos brings an impressive background in Corporate Development, Strategic Development, and Operations, with extensive experience in both private equity and investment banking sectors.
Prior to joining Insigneo, Carlos held the position of Chief Operating Officer of the Investment Advisory Division at Alvarium Investments Ltd. During his tenure, he oversaw organic and inorganic growth initiatives across multiple continents, including the USA, Europe, and Asia. His adept coordination of operational activities within the division contributed significantly to its success.
Carlos's career is marked by his involvement in executing, integrating, and monitoring numerous M&A transactions in Latin America for multinational corporations, private equity funds, and investment banks. His journey in the world of mergers and acquisitions began in 1990 when he embarked on his professional journey at Lehman Brothers' Mergers & Acquisitions group in New York.
"Merger and acquisition activity has been a significant growth driver for Insigneo over the past 7 years. I am thrilled to work with Insigneo's Management Team to continue this journey and lead the Company's future inorganic growth strategy in the region," expressed Mejia.
The addition of Carlos Mejia to Insigneo's leadership team highlights the company's dedication to strategic growth through M&A transactions. Insigneo's notable track record in M&A underscores its commitment to expanding its footprint in the industry.
"We are delighted to welcome Carlos Mejia to our growing Insigneo family," said Raul Henriquez, Chairman & CEO of Insigneo Financial Group. "Carlos's exceptional expertise and extensive track record in mergers and acquisitions will be instrumental in capitalizing on the growth opportunities available in this dynamic landscape. His appointment underscores our commitment to excellence and positions Insigneo for continued success in the financial services sector."
Fintech News – The Latest News in Financial Technology.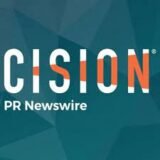 BusinessWire