Binance Research and Binance VIP & Institutional announced the findings of the Institutional Crypto Outlook Survey, which showed that 63.5% of Binance VIP and Institutional users ("Institutional Users") surveyed, had a positive outlook on crypto assets over the next 12 months. A vast majority (88%) of respondents expressed a positive sentiment on crypto assets for the next decade.
The survey also found that Institutional Users believe more real world use cases (26.9%) and improvements in regulatory clarity (25.3%) would drive adoption, over higher prices (3.4%). This can be indicative of institutional participation taking on a longer-time horizon and therefore less reactive towards short-term market cycles.
The global survey of 208 Binance VIP and Institutional users ran from 31st March to 15th May 2023, explored the respondents' demographics as well as their attitudes, preferences, adoption, and motivations towards cryptocurrency investments. Key findings include:
Institutional Allocation: Despite the market events over the past year, the majority (47.1%) of investors had maintained their crypto allocation, and over a third (35.6%) increased their allocation in the same period. Only a minority (17.3%) decreased their crypto allocation.
Expected Changes in Allocation: The majority of respondents expect to either increase (50.0%) or maintain (45.7%) their allocation over the next 12 months. Only 4.3% of investors indicated they would expect to reduce their exposure to crypto.
More Positive Perception of Bitcoin: While perceptions of Bitcoin and crypto remained largely unchanged in the past year (47.8% and 44.7% respectively), a larger proportion of respondents have turned more positive on Bitcoin as compared to the broader crypto sector (47.3% vs. 33.2%). Similarly, while 22.1% of investors have turned more negative on crypto overall, 4.8% held that sentiment towards Bitcoin specifically.
Infrastructure and Innovation: 53.9% of investors indicated infrastructure to be the most important sector for them or their fund. This was followed by Layer 1 and Layer 2 technologies (48.1% and 43.8% respectively). When asked about specific areas, just over half (51.0%) said Wallet Innovation (e.g. self-custody, UX/UI improvements) as being important.investing in cryptocurrencies
Investment Motivation: 42.8% of investors indicated that the potential for large investment returns made the most compelling case for investing in cryptocurrencies. This was followed by 37.5% of investors who believe in gaining long-term exposure to an emerging technology as the primary motivation.
Trading Venues: Centralized Exchanges remain the most popular platform for institutional trading (90.5%) and custody activities (58.2%). Liquidity (28.0%), security (26.0%), and reputation (22.5%) were the top three criteria in determining how they select a trading platform.
"Institutions typically take a long-term horizon when they enter a new market, and our survey indicates that is likewise for crypto assets, considering the positive outlook from respondents and how they express more belief in use cases as adoption drivers over prices. These findings match the healthy rate of institutional account growth on Binance, which has increased 89% since the height of the bull market in Q4 2021. We will dive into the report with our users to apply learnings into our product offerings," said Catherine Chen, Head of Binance VIP and Institutional.
Fintech News – The Latest News in Financial Technology.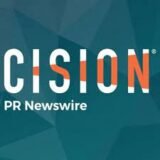 PRNewswire