Cathay Capital Private Equity, a leading international investment firm, announces the final closing of $270 million for its latest growth private equity fund, Small Cap IV, to invest in healthcare, consumer, and technology companies across Europe, North America and Asia. The new fund is an expansion of Cathay Capital's middle market strategy and brings assets under management to $5.5 billion.
Established in 2007, Cathay Capital has built a global ecosystem that brings together small and midsize companies, start-ups, investors, and some of the largest corporations to share in-depth sector and local market knowledge and resources to support growth.  The firm has completed over 100 private equity investments, including Biose Industrie, CPAP.com, Moose Knuckles, Juliette Has a Gun, and Innovative Motion Technologies (IMT).
Investing in High-Growth Companies
The latest growth private equity fund supports companies through scale-up strategies, international expansion, and accelerated digitalization. In addition to Europe and Asia, the new growth private equity fund's geographic coverage will include North America for the first time. The fund will target investment in 15-20 healthcare, consumer, and software/technology companies with equity tickets of $15 to $25 million in control and minority investments. The Cathay Capital private equity team has already completed six investments in the new fund, including AD Education, a provider of education in creative fields; Chowsing, a manufacturer of pet nutrition and food; and Snocks, a fast-growing digital direct-to-consumer apparel brand.
"The addition of North America to the growth private equity strategy builds on our success with our mid-market funds and deepens our presence in North America, notably in healthcare and consumer," said Mark Woods, Partner and Head of North American Private Equity at Cathay Capital. "We look forward to partnering with North American companies at an inflection point of growth and scale by leveraging our far-reaching ecosystem and resources to help them expand into domestic and international markets."
"Our investment philosophy for SMEs leverages Cathay's global ecosystem and deep-rooted understanding of local markets to transform small organizations into larger, global champions," said Fabien Wesse, Managing Partner and Head of Small Cap at Cathay Capital. "Small Cap is one of Cathay's most established investment strategies, having completed 75 growth private equity investments since inception, and today supporting founders with four transformation pillars: top-line growth, international expansion, digitalization, and impact. We look forward to continuing to support founders in developing these key value-creation drivers for a fast and sustainable growth trajectory."
Cathay Capital's latest fund is backed by a diverse group of existing and new global investors comprising sovereign wealth funds, institutional investors, corporates, and family offices.
Fintech News – The Latest News in Financial Technology.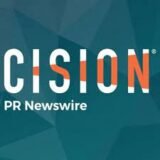 PRNewswire