Tarci, a continuous intelligence platform that generates dynamic SMB data, is pleased to announce the launch of the Tarci for P&C Insurance Services data suite. This advanced new suite of SMB data modules is designed to inform sales, marketing, risk, and underwriting strategies for a variety of Insurance services.
By combining accurate, up-to-date SMB profiles with data-derived insights, Tarci has developed a series of data modules that identify SMBs with material risk changes impacting 4 types of P&C policies. When used by agents – these signals can be a reason to reach out and help your clients ensure they have the coverage they need. When used by underwriters – these signals can help reduce premium leakage and reduce underwriter touch-rate.
"The new P&C Insurance Module Suite is the result of a two-year collaboration between Tarci, underwriters in major carriers, and insurance subject matter experts," says Leetal Gruper, Tarci Co-Founder and CEO. "Small businesses make changes in their business without knowing the consequence of a sudden loss of insurance coverage. This new module suite has helped agents and carriers support thousands of SMBs and ensure they are adequately covered."
The following data modules are currently available within the Tarci for the P&C Insurance Services suite, and the suite will continue to grow.
Business owner policy (BOP)
SMBs that meet size and industry criteria to qualify for the coverage afforded by a BOP
General liability insurance
SMBs above a certain size with signals of need for a commercial general liability policy
Professional liability insurance
SMBs with minor to moderate professional exposure that could benefit from professional liability insurance
Directors and officers
New and growing SMBs that could benefit from liability coverage for directors and officers of the business and any subsidiaries
True data to drive strategic action
Tarci's continuous intelligence engine draws from a wide range of external data sources to create dynamic SMB profiles that are refreshed weekly.
Tarci monitors those profiles not only for change but also for any correlating trends that follow.
This unique new approach to parsing and interpreting SMB data accurately reflects the dynamic nature of the activity in the marketplace, and lets Tarci's clients act on changes in real-time.
Fintech News – The Latest News in Financial Technology.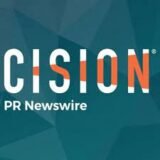 PRNewswire