Intellicheck, Inc. (Nasdaq: IDN), an industry-leading identity company delivering on-demand digital and physical identity validation, announced the appointment of David Jurgens to the newly created position of Head of Channel & Technology Alliances.
Jurgens brings more than 20 years of experience to his new role at Intellicheck. An accomplished business development and sales professional, he brings an impressive track record of building channel business programs, global partnerships, and alliances for notable companies including Symantec, Cylance, and Zenkey. At Zenkey, Jurgens developed strategic partnerships for the joint venture of AT&T, T-Mobile, and Verizon which focused on solving identity and authentication challenges by leveraging SIM chip technology and biometric functions in U.S. mobile phones. His leadership building the highly successful channel program at Cylance is credited with playing a key role in their growth.
Intellicheck CEO Bryan Lewis said Jurgen's appointment represents another significant step forward. "Our channel program has been an important part of our strategy for continued growth. We believe that David's wealth of experience and success in the building and strategic execution of channel programs positions us well to capitalize on our successes and expand the program. With David anchoring the team, I am confident in his ability to further the adoption of Intellicheck's best-in-the-class technology by developing more alliances that leverage Intellicheck's highly accurate identity validation solutions to analyze government issued ID's and biometrics for high confidence authentications into sensitive platforms, resources, and transactions," said Lewis.
Intellicheck provides both digital and physical identity verification solutions to industries where speed and certainty is crucial. These include financial services, social media, automotive, insurance, law enforcement and identity access management. Our services are used by half of the top 12 banks and credit card issuers, in use at over 30,000 retail locations, two of the major social media companies, and over half of the state-level law enforcement agencies in the U.S.
Stay Ahead of the Financial Curve with Our Latest Fintech News Updates!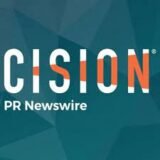 BusinessWire