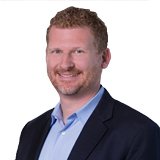 1. Tell us about your role in BitGo?
I run Security and Operations for BitGo.  This is an essential role as security is core to our product.  My team ensures that our customers are able to protect and access their digital assets 24 hours a day, seven days a week.
2. Can you tell us about your journey into this market?
My journey encompasses over 20 years of experience in security and risk management for technology and financial services companies. I began my career as a Special Agent with the U.S. Secret Service where I provided physical security for the President and Vice President of the United States. Shortly thereafter I established the San Francisco Electronic Crimes Task Force.  In 2005 I joined Visa as Head of Risk Assessment and Director of Emerging Risk and Fraud Control and helped launch the Payment Card Industry Security Standards Council (PCI SSC). I served as the Deputy Chief Information Security Officer (CISO) at JPMorgan Chase where I led cybersecurity, fraud prevention, and protective intelligence, and as Chief Risk Officer (CRO) and CISO at DocuSign, I was responsible for Enterprise Risk Management, Security Operations, and Governance, Risk, and Compliance. I joined BitGo from Neustar, where I held positions as CSO and CRO. My education has prepared me well for my career with a master's degree in public administration from Harvard University Kennedy School of Government, an MBA from Thunderbird School of Global Management, and a BA from the University of Arizona.
3. How do you think technology is developing the Finance Sector?
The Financial Sector is expanding globally more and more each day. With this large global expansion, the Financial Sector needs to increase efficiency of transactions, while ensuring security. This requires technology enhancements. The Financial Sector has been around a very long time and is built on a paper based industry. The best way to move forward is to move away from paper and into digital transactions.
4. How has introduction of cryptocurrency revolutionized financial sector and especially currency part of financial sector?
Cryptocurrency has the potential to change every aspect of the finance sector and, in fact, we're already seeing the transformation under way, especially in the areas of investments and payments. With cryptocurrency, you have full control over your money; the bank no longer controls your funds -- you do. Your wallets, private keys, and funds are entirely in your control. Some believe a completely new infrastructure could replace the existing infrastructure based entirely on a new cyrptocurrency ecosystem. At BitGo, we are seeing increasing investment by institutional investors. This influx of institutional investment is a critical part of helping to make cryptocurrency more mainstream.
5. What are the benefits you see if the digital assets drive the global economy?
The major benefit we will see is increased speed. The second will be a true global system. People in Asia will be able to transact immediately with people in North America or Europe on a uniform, secure, and available platform. Countries that have rapid inflation can now utilize a digital global currency.
6. How do you differentiate your bitcoin wallet from other such wallet providers in the market?
BitGo is the leader in digital asset financial services, providing institutional investors with security, custody, and liquidity solutions. BitGo is the world's largest processor of on-chain bitcoin transactions, processing 15% of all global Bitcoin transactions, and $15 billion per month across all cryptocurrencies. The company supports over 100 coins and tokens, and has over $2 billion in assets in wallet and custody. BitGo's customer base includes the world's largest cryptocurrency exchanges and spans more than 50 countries.
In 2013, we introduced the industry's first multi-signature hot wallet. BitGo's wallet technology still stands apart today for its uncomparable levels of security and compliance.
7. Do you agree that blockchain is redefining cybersecurity and payment security?
Yes. I think the blockchain allows for transparency of transactions that we have not seen before. Users are able to see where their assets are on a publicly available ledger.
8. What advice would you like to give to the Startups?
I would say be passionate about what you are doing.
Passion is infectious and it will inspire others on the team.
9. What is the Digital innovation in Fintech Industry according to you that will mark 2019?
I think that 2018 was the year of custody of digital assets. This year we will see the rise of lending of digital assets. This is very exciting as digital assets become mainstream.
10. How do you prepare for a Technology-centric world?
At our core, BitGo is a technology company. We are built for a technology-centric world as we secure digital assets.
11. Can you tell us about your team and how it supports you?
My team is made up of industry experts in security, risk management, and operations. I wouldn't say my team supports me, I would say that I support them getting the resources they need to identify risks, assign and track mitigation, and ensure world class operations.
12. What are the major developments you are planning, in recent time?
In the past year, BitGo has achieved several major milestones. In October 2018, BitGo announced becoming the first qualified custodian purpose-built for storing digital assets. In early 2019, we announced the first comprehensive and transparent insurance for digital assets. And last month at Consensus, BitGo announced its off-chain Clearing and Settlement service for clients of qualified custodian BitGo Trust. Assets never need to leave custody, and, with BitGo Trust as the custodian for both sides of the trade, counterparty risk is minimized. Clearing and settlement is fast, compliant, and secure. Moving forward, BitGo is working on the next set of challenges around stable, riskless, liquid markets.
13. Which Book are you reading these days?
Digital Resilience: Is Your Company Ready for the Next Cyber Threat? By Ray Rothrock. Ray is an industry expert that I admire and his insight is very helpful.
14. We have heard that you have a very joyful work culture, we won't mind having a look at some of the pictures?

15. Can you give us a glance of the applications you use on your phone?
Some of my favorite apps are Linkedin, Reddit, Twitter, Crypto Pro and Angry Birds!

FTB News Desk