Intuit, the global technology platform that makes Intuit QuickBooks, TurboTax, Credit Karma, and Mailchimp, unveiled QuickBooks Money, a new all-in-one payments and banking solution with no monthly fees or minimum balance requirements that gives small businesses complete control of their money from anywhere. QuickBooks Money builds on QuickBooks' earlier fintech innovation to deliver the platform's powerful payments and money management capabilities to small businesses in a streamlined mobile and web-enabled experience without a subscription.
QuickBooks Money brings Intuit's expertise in financial services to an even wider audience of small business owners who may not initially need the QuickBooks platform's full range of financial management and accounting capabilities but are still seeking one simple tool to get paid and manage their money end-to-end. As these businesses grow and require additional tools to help manage their business, they'll have a seamless path to access the full range of solutions the QuickBooks platform offers such as accounting, payroll, workforce management, and more.
"QuickBooks Money represents an incredible opportunity to expand the reach of our fintech platform and give more small businesses access to powerful cash flow management tools," said David Talach, senior vice president of the QuickBooks Money Platform at Intuit. "We believe this is a true front door to the future of small business success."
Small businesses can open a QuickBooks Money account* in just a few minutes and access it via mobile app or web. It has no monthly fees or minimum balance requirements, and empowers business owners with the ability to:
Send a personalized invoice or quick payment request and let customers choose a payment method that's convenient for them—credit or debit, ACH bank transfer, Apple Pay®, Google Pay, PayPal, or Venmo*.
Have eligible payments land in your bank account the same day—nights, weekends, and holidays—so you can access cash fast at no additional cost. Businesses can also use the free QuickBooks Visa® business debit card, which enables access to over 19,000 Allpoint ATMs nationwide.**
Use envelopes in QuickBooks Money to save for expenses and earn 1.75% APY** on envelope balances, 25X the national average rate1.
Know their money is covered with FDIC insurance of up to $5,000,000*. QuickBooks Money works with partners to offer this enhanced FDIC insurance limit via a deposit sweep feature which works seamlessly in the background to automatically sweep balances above $250,000 to a network of FDIC insured banks.
Easily track business income and expenses in one place to have a full view of how their business is doing and to make smart financial decisions.
QuickBooks Money currently combines two industry-leading financial services – QuickBooks Checking and QuickBooks Payments. QuickBooks Checking delivers a business banking hub through a purpose-built bank account provided by our partner Green Dot Bank. Processing more than $125 billion in volume annually, QuickBooks Payments allows small businesses to manage all of their payments in one place.
Initially introduced as Money by QuickBooks, a free mobile app which launched on iOS and Android in 2021, QuickBooks Money is the new expanded offering that includes a web experience, additional invoicing and banking capabilities, and has been tailored to meet the needs of small businesses based on insights from thousands of Money by QuickBooks customers. Future planned enhancements to QuickBooks Money include subscription-free access to other QuickBooks small business solutions such as bill pay, in-person payments, and lending. QuickBooks Money customers can also seamlessly upgrade to QuickBooks' ecosystem of subscription-based services such as accounting, payroll, and more at any time.
Fintech News – The Latest News in Financial Technology.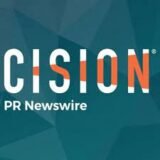 BusinessWire