H.I.G. Europe ("H.I.G."), the European affiliate of H.I.G. Capital, a leading global private equity investment firm with more than €34 billion of equity capital under management, announced today the acquisition by an affiliate of a controlling stake in Project Informatica S.r.l. (the "Company"), a leading firm in the Italian information technology industry.
Based in Stezzano (Bergamo), with revenues of more than €130 million and 230 employees, Project Informatica was founded in 1990 and has grown significantly over recent years, becoming the technological partner of choice to a long list of leading private and public companies.Fintech News
The Company leverages cutting-edge technologies and advanced capabilities to support its customers in the digital transformation of business processes. Its offering ranges from hardware and software solutions, to related IT services. With multiple partnerships with leading global vendors and a technical staff with over 1,750 certifications, the Company is able to provide a tailor-made IT service to customers in a wide range of industries, including banking and financial services, industrial manufacturing and business services.
H.I.G. has extensive experience in the IT industry, with 30 transactions completed globally, and intends to support Project Informatica in the next phase of development, with the aim of capitalizing on both organic and inorganic growth opportunities.
Alberto Ghisleni, founder, CEO, and current shareholder of Project Informatica who will reinvest alongside H.I.G. and will continue to lead the Company, commented: "The investment by H.I.G., a global private equity firm, is a recognition of the impressive work done by the management over the last few years and represents a crucial step to further accelerate the Company's future development".
Raffaele Legnani, Managing Director and head of H.I.G.'s office in Italy, added: "Project Informatica is one of the most recognized technology partners for enterprises in Italy and has gained a leading position in a fast-growing market due to its capabilities, service flexibility and partnerships with major global vendors".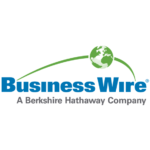 BusinessWire