VanEck today announced that two of its model portfolios are now available on the Envestnet Wealth platform, which is used by tens of thousands of advisors across the country. These are the first VanEck model portfolios to be made available via Envestnet, which is a leading provider of intelligent systems for wealth management and financial wellness. The two models now available via the Envestnet platform are the VanEck Morningstar Wide Moat Strategy and the VanEck Municipal Allocation Strategy.
VanEck has been a leader in moat-focused strategies for several years, and this model, which packages the VanEck/Morningstar approach to moat investing in a model delivery format for the first time, is similar in approach to that which underpins the $3.4 billion VanEck Vectors Morningstar Wide Moat ETF (NYSE Arca: MOAT®).
The Municipal Allocation Strategy similarly draws upon VanEck's years of investment experience, in this case municipal markets, and uses VanEck Vectors® Municipal Bond ETFs to pursue long-term capital appreciation and attractive yields while also seeking to reduce duration and credit risk.
"We could not be more excited to have our models on Envestnet's platform for the first time," said Rick Potocki, Managing Director and Head of U.S. Distribution at VanEck. "Advisors seeking best-in-class income and capital preservation solutions for their clients will now have a powerful tool in our Municipal Allocation Strategy, while our moat-focused large-cap strategy, powered by Morningstar's industry-leading equity research process, is now available as a model portfolio exclusively to advisors using Envestnet."
"VanEck's track record as a provider of innovative equity- and income-focused solutions is well-respected in the industry, and these models are welcome additions to the approaches we make available to the advisors on our platform," said Jean Heath, CIMA, Managing Director and Head of the Asset Manager Network at Envestnet. "We look forward to strengthening our partnership with VanEck, and further educating advisors about the utility of these strategies and the roles they can play on behalf of clients."
For more such Updates follow us on Google News Fintech News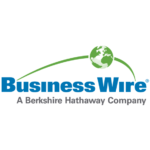 BusinessWire