Nimbla, the invoice insurance providing firm has entered into a partnership with the credit risk assessment platform, Wiserfunding. This fintech partnership is aimed at protecting businesses against insolvent customers and providing better effective commercial credit insurance.
Wisefunding makes use of an artificial intelligence tool for assessing business risk profiles while Nimbla is a provider of invoice insurance, and this alliance is the latest one to come out of a fintech task force introduced by Innovate Finance, the trade body in March.
This collaboration is aimed at providing the fintechs the ability to make accurate assessments as well as price the risk of invoice insurance more appropriately while protecting the small and medium-sized enterprises and businesses against insolvent customers.
Flemming Bengtsen, the chief executive of Nimbla commented that these small and medium-sized enterprises can become highly vulnerable almost immediately or overnight when and if their clients go insolvent. This risk is also exacerbated by the unprecedented economic scenarios and conditions that are a resultant of the COVID-19 outbreak.
Flemming further added that the company is integrating the platform of Wiserfunding into its own platform for better improving its risk management while enabling accurate and quick insurance decisions. This overall reduces the risk of defaults, fundamentally allowing small and medium-sized enterprises to trade securely and confidently.
Gabriele Sabato, the co-founder of Wiserfunding stated that commercial credit and insurance is a major factor in boosting the recovery of the economy. The mission of the company aligns with that of the partnering firm and together they ensure that insurance and credit are provided to the right businesses at the correct price.
If you want to know more about such fintech news and updates, stay tuned to the fintecbuzz. Fintecbuzz rolls out content in various forms for providing updates from the fintech industry regularly.

Aashish is currently a Content writer at FintecBuzz. He is an enthusiastic and avid writer. His key region of interests include covering different aspects of technology and mixing them up with layman ideologies to pan out an interesting take. His main area of interests range from medical journals to marketing arena.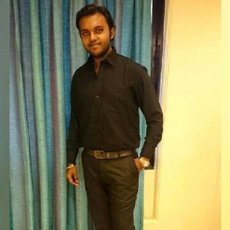 Ashish Y.