Quite a famous conference that takes place in Charlotte every year- the Fintech Generations conference is going virtual this year, and for the first time ever. The fintech news community reports that this conference witnesses the attendance of hundreds of entrepreneurs, investors, and professionals from the fintech industry every year.
This year, the two-day event will go live on 3rd and 4th June and will be seen featuring more than a dozen panels and talks with international, national, and regional leaders from the insurance, financial services, and banking sector to discuss the role of the technology in advancing the fintech industry.
The theme of the event in 2020 is 'Journey'. This theme will be focusing on the ways in which the fintech industry is addressing and combating the challenges and issues that have risen, ranging from the coronavirus pandemic to big data to democratization.
Dan Roselli, the Director and co-founder Queen City Fintech stated that shifting the conference to a virtual space will help the companies to tap into a widespread audience set across Canada and the U.S, as the pandemic continues to upgrade the age-old ways of networking.
Roselli further added that as the changes are taking place on a daily basis and are highly likely to continue changing as well after the end of the conference which is where the industry identified the need to keep the conversations going. The industry now has the opportunity of aggregating an international audience as well as of keeping them engaged in communications even after the end of the two-day conference. Roselli expresses delight for QC Fintech getting the opportunity to be at the forefront of getting through one of the greatest challenges.
To know more about such fintech news and information, keep following the fintecbuzz. Fintecbuzz rolls out content regularly, in different forms relating to the ongoing activities in the fintech industry.

Chandrima is a Content management executive with a flair for creating high quality content irrespective of genre. She believes in crafting stories irrespective of genre and bringing them to a creative form. Prior to working for Hrtech Cube she was a Business Analyst with Capgemini.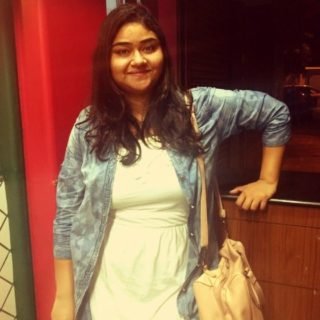 Chandrima S.