NICE Actimize, (Nasdaq: NICE) the industry leader in Autonomous Financial Crime Management, was named the category winner for "Best Trade Surveillance Solution for MAD/MAR Technology" in A-Team Group's 2020 RegTech Insight Awards for the third consecutive year. Following its shortlisting by a panel of judges, NICE Actimize and its SURVEIL-X Holistic Surveillance solution was the recipient of the most online votes in its category derived from reader/online nominations from within the RegTech Insight community and verified by A-Team Group editors and its RegTech advisory board.Fintech News
With this year's competition, the 2020 RegTech Insight Awards acknowledged leading technologies and vendors in a range of regulatory technology categories. The RegTech Awards evaluation criteria for shortlisting considered depth of involvement in capital markets, relevance of a solution or service to a selected award category, and the potential interest of a solution or service to the publications' RegTech community.
Chris Wooten, Executive Vice President, NICE, stated, "This RegTech Insight Award is particularly meaningful this year, as our surveillance solutions provided support to our financial services organizations as they transformed into work@home environments. As we continue to innovate within our holistic surveillance solutions with advancements in artificial intelligence, machine learning and in cloud delivery, we will work closely with our customers to optimize operations and lower costs while meeting the demands of the changing regulatory landscape."
Continued Wooten, "For the third consecutive year, the industry demonstrated confidence in our ability to support the particular requirements of the Market Abuse Directive and the Market Abuse Regulation with our true holistic, cloud-native markets surveillance portfolio. We thank the readers of A-Team Group's RegTech Insight, along with our customers, for their support."
"We are delighted that our cross-platform readership of more than 20,000 senior technology officers and data specialists selected NICE Actimize's SURVEIL-X Holistic Trade Surveillance as the Best Trade Surveillance Solution for MAD/MAR within a very competitive field. Once again, we congratulate them on their prestigious RegTech Insight Award win," said Angela Wilbraham, CEO of A-Team Group, which manages the RegTech Insight Awards.
NICE Actimize's SURVEIL-X Holistic Trade Surveillance, the industry's first AI-powered, cloud-native, true holistic surveillance solution, offers powerful capabilities to support the requirements for MAR, MAD, and MiFID II in both Markets Surveillance and Communications Surveillance, as well as featuring complete integration with NICE Trading Recording (NTR) and NICE Compass Compliance Assurance solutions. NICE Actimize Markets Surveillance solution helps firms comply with the MiFID II microsecond requirement while improving firms' ability to detect and mitigate market abuse. Advanced detection models cover every regulation and asset class out-of-the-box, including over-the-counter and exchange-traded instruments, as well as cross-product and cross-market manipulation. NICE Communications Surveillance uses next-generation machine learning and Natural Language Understanding capabilities to accurately detect risky communications across all channels, from eComms to voice.
Additionally, NICE Trading Recording (NTR) and NICE COMPASS Compliance Assurance support the requirements of MiFID II and MiFIR. The solutions support firms which must ensure recording of all regulated employees, communication channels and devices, and easily prove they are being successfully recorded and retained while offering quick retrieval and the ability to share all recorded communications related to a trade.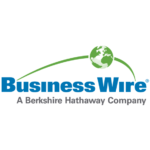 BusinessWire