Rating Summary
The only AI and blockchain-based tool that removes the complexity and cost of valuing and transacting IP, allowing enterprises to achieve greater ROI for their intangible assets
IPwe Inc., a global innovation leader in AI and blockchain-based IP analytics software and services, announced the official launch of its Smart Intangible Asset Management (SIAM) platform today in Davos, Switzerland, during the week of the World Economic Forum. SIAM is a comprehensive SaaS solution—utilizing world-renowned IP datasets from Clarivate and IPwe's certified patent valuation algorithm and AI—for IP management, valuation, and transactions.
Many businesses continue to struggle with the management of their IP assets, despite the fact that these intangible assets comprise approximately 90% of most companies' balance sheets. SIAM directly addresses these common issues of IP underutilization and undervaluation. By tokenizing IP assets and generating financial metrics with data-driven insights, SIAM helps businesses quickly understand their portfolio's value and prioritize IP management's focus on quality, growth, and ROI. With SIAM, all internal stakeholders are empowered with simple, consistent, relevant financial and performance metrics to further innovation.
IPwe developed its dynamic NFT blockchain solution—IPwe Digital Assets—to operate underneath SIAM to increase efficiency, transparency, and trust. Through SIAM and IPwe Digital Assets, enterprise can now manage, value, and transact their portfolios as liquid financial assets, unlocking trillions of dollars in IP revenue generation.
"IPwe's launch of SIAM and concurrent deployment of 25 million IPwe Digital Asset patent NFTs, are major milestones for IPwe. These revolutionary tools combined are real game-changers for the IP space, representing a true manifestation of the promise of blockchain for enterprise," said Leann Pinto, IPwe President. "SIAM marks a significant advancement in how IP assets are valued and transacted and how performance will be measured across the business. With our solutions, we are excited to finally enable enterprise to understand and realize the full potential of their portfolios and facilitate the growth of the global IP transaction market."
IPwe recently entered into a strategic partnership with Clarivate—a global leader in providing trusted information and insights to accelerate innovation—further strengthening its solutions with best-in-class IP datasets from Clarivate. With enhanced data accuracy, SIAM will allow customers to validate their portfolios with verified information and obtain stronger insights and valuation metrics to finally achieve comprehensive IP management.
Gordon Samson, Chief Product Officer at Clarivate, said: "At Clarivate, we challenge the status quo and elevate the ideas that will benefit everyday life. NFT blockchain solutions play a critical role in the digital transformation of the IP industry. The tokenization of patents and the adoption of blockchain technology around smart intangible asset management will unlock the full potential of IP for enterprises. We are proud to partner with IPwe to provide our world-leading patent dataset for this endeavor and advance the success of organizations through transformative intelligence and our trusted partnership."
"SIAM is the culmination of almost 15 years of R&D and significant investment. The systems that SIAM is built upon have been used in hundreds of millions of dollars of IP licensing transactions and billions of dollars of IP-related financings and acquisitions. No other IP analytics system can make and verify claims at anything approaching this level," said Erich Spangenberg, Founder of IPwe. Instead of waiting months for subjective written opinions on only a few assets and paying at least 5x the price to answer "What is this patent's worth?", SIAM finally enables every IP owner, investor, and other potential business partners to understand their IP portfolio's potential and decide how to pursue strategic, commercial, or other opportunities based on that potential."
For more such Updates Log on to https://fintecbuzz.com/ Follow us on Google News Fintech News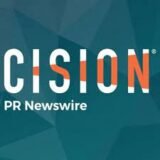 PRNewswire