Javelin Strategy & Research announced the winners of its 2020 Digital Banking Scorecards. The awards are based on the results of Javelin's 2020 Mobile Banking Scorecard and Online Banking Scorecard reports, which evaluated nearly 400 digital banking capabilities at the nation's top 25 financial institutions.
For the fourth consecutive year, Bank of America ranked "Best in Class" in both channels. The bank was recognized as a "Leader" in five mobile banking categories and four online categories. USAA was again recognized as an overall "Leader" in both mobile and online banking. Other overall "Leaders" included BB&T in Mobile and Wells Fargo in Online.Fintech News
Nine other banks ranked as a "Leader" in at least one category in mobile or online. They were: BBVA, Capital One, Chase, Citi, Huntington, Key Bank, PNC, SunTrust, and U.S. Bank. Javelin's reports analyzed and evaluated capabilities in the digital categories of Money Movement, Ease of Use, Security Empowerment, Financial Fitness, Customer Service, and Account Opening.
"The pandemic brought increased traffic to digital banking, exposing weaknesses that are forcing every FI to reevaluate their priority list," said Mark Schwanhausser, Director, Digital Banking at Javelin Strategy & Research. "Financial fitness has taken on added importance online, as families tighten their belts and brace for a likely recession."
The Scorecards also reflect the industry's ongoing challenge to serve banking needs in a mobile-first era. "While banks continue to invest in ad hoc mobile banking enhancements, many of these features are poorly promoted, explained, and integrated," said Emmett Higdon, Director, Digital Banking. "What results is often still a mixed bag of convenience and confusion that drives customers to call centers and branches—the outcome that bankers and customers alike are seeking to avoid."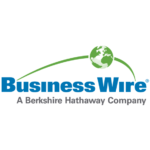 BusinessWire