KeyBank is committed to helping clients move forward on their individual financial journeys and announced new products and services to enhance the banking experience for consumers on their paths to progress. These enhancements come on the heels of recent upgrades to KeyBank's overdraft and non-sufficient funds fees announced last year to offer consumers more flexibility, more convenience, and help reduce financial stress.
"At Key, we are on a continuing journey to make banking better for our clients. Our new products and services reinforce our commitment of helping our clients thrive while offering an easier, simpler and more rewarding relationship with us," said Jeannie Fanning, Director of Relationship Growth at KeyBank. "We're excited to empower our clients with enhanced products and tools, more digital capabilities, and customized support that provides further control over their personal financial paths."
Simplified, enhanced relationship benefits help Key clients thrive                 

In July, Key launched a simplified Relationship program1 that makes it easier for clients to receive better rates on eligible deposit accounts and 2% cashback on the Key Cashback® credit card, our highest cashback level.
There is no enrollment required for Key's suite of benefits. Clients must have one eligible KeyBank checking account that they use for 5 or more qualifying transactions a month. Once they have that, the next product they open (that is not a checking account) comes with relationship benefits.
Key's enhanced relationship program is unique compared to others, offering one definition to unlock benefits across the consumer product suite. Check out key.com/relationship for more information on this enhanced program. Additional benefits will be introduced for the program later this year, including better rates for personal loan and home lending products.
Key Select CheckingSM offers Annual Cash Bonus2, a thank you to clients for their relationship
In May, Key introduced Key Select Checking, a best-in-class and high reward checking solution that awards clients with multiple benefits, such as an annual cash bonus. To qualify for the annual $100 cash bonus, a client must make qualifying direct deposits into their Key Select Checking account over 12 statement periods. In addition to the cash bonus eligibility, Key Select Checking clients can receive benefits including monthly fee waivers, lowered fees, and ATM benefits.
Learn more about Key Select Checking here.
Immediate FundsSM 3 provides more flexibility by helping clients access deposits instantly
Key offers clients a range of solutions to meet their individual financial needs and continually looks for more efficient ways to serve them. As of early July, Key introduced Immediate Funds, an option in KeyBank's mobile banking app to help consumer and small business clients gain access to full deposit amounts instantly.
For eligible mobile deposits, clients will be given the option to choose Immediate Funds, which, for a 2% fee, allows clients to skip the processing time and access the full deposited funds immediately. Clients will continue to have the option of selecting the standard processing option to make the deposit free of charge.
Learn more about Immediate Funds and watch the video here.
Continued enhancements coming soon: Introducing Early Pay

Key is dedicated to continuously improving the banking experience and making managing money easier. Coming in mid-August, Early Pay4 will allow clients with eligible direct deposits into a KeyBank account to receive their funds up to two days early.
Here's how it works:
There is no enrollment required and no fee for this service. Early Pay is available automatically to clients who have a KeyBank checking or savings account with eligible direct deposits.
When Key receives direct deposit information from a client's employer or other payment provider in advance of the pay date, Key could make the money available to the client up to two days early.
For example, if a payday is on Friday, and Key receives the deposit information two days in advance, the client could receive their money on Wednesday.
Clients will be notified in advance of the start of the Early Pay program. As of now, current product offerings and terms remain in effect. Read more about these changes at key.com/betterbanking.
Additional current offerings aimed at helping clients take control of their finances, include:
Key Secured Credit Card® . Provides eligible clients with simple access to credit, helps them develop good spending habits and provides an educational foundation for future credit cards.
KeyBank Hassle-Free Account®. A Bank On certified product with no monthly maintenance service charges or minimum balance fees.
KeyBank Neighbors First CreditSM 5. Help make the dream of home ownership a reality by providing up to 

$5,000

 to homebuyers purchasing a home in an eligible community to be used for closing and prepaid costs that may come with financing a new home. This includes mortgage, flood and hazard insurance, escrow deposit, real estate taxes and per diem interest.
"We are a relationship bank that is committed to helping our clients thrive at every point in their financial journey. As we build client relationships, we build trust and create a community of support, accessibility, and financial mobility for all," said Fanning.
Fintech News – The Latest News in Financial Technology.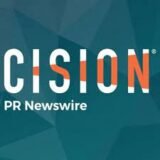 PRNewswire