Kinetex, a trailblazing decentralized platform that enables highly efficient cross-chain trading, announced the successful close of its strategic funding round. Taking the lead are Factor and Gnosis Chain, a community-led EVM Layer-1 blockchain. This partnership empowers Kinetex to refine its groundbreaking trading approach to transferring liquidity between networks that eliminates the need to store assets in pools and leverages zero-knowledge (ZK) technology to achieve validation without relying on third parties.
"We're excited to support Kinetex and its unique approach to incorporating ZK into cross-chain decentralized finance. With Kinetex Flash Trade, users are able to access many of the liquidity benefits and on-chain assets of centralized exchanges, but via a much more permissionless and credibly neutral system" says Ken Li, Partner at Factor.
"With the support of Gnosis Chain and Factor, Kinetex is poised to redefine DeFi," says Tigran Bolshoi, Co-Founder of Kinetex. "Our upcoming innovations will significantly improve our existing decentralized cross-chain protocol, allowing users to instantly and securely move liquidity between networks without trusting third parties and without the need to store TVL (Total Value Locked)."
Kinetex is in the final stages of testing the Flash Trade mode, before launching on Gnosis Chain by the end of the year. This mode will implement Kinetex's new resolving-based approach to cross-chain trading.
"Kinetex has effectively removed the need for liquidity pools and slippage in cross-chain transfers, epitomizing the level of innovation of DeFi projects building on Gnosis Chain" says Georgios Gontikas, Head of Bridges at Gnosis. "This partnership underscores our collective ambition: a more efficient and secure DeFi landscape."
Gnosis Chain is the ideal testbed for Kinetex's new technology because of their shared commitment to decentralization, transparency, and inclusivity. Secured by a network of 150,000 validators worldwide, Gnosis Chain is open to everyone without privilege or prejudice. Live information about the state of the network is available at https://gnosischa.in/charts.
For more information about Kinetex or to join the whitelist, please visit kinetex.io or join the discussion on Discord, Twitter, and Telegram.
Stay Ahead of the Financial Curve with Our Latest Fintech News Updates!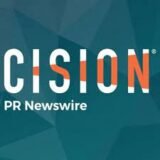 PRNewswire