KuCoin, a top five global crypto exchange, has ranked as a top 50 company in the 2023 Hurun Global Unicorn List, representing one of only just two Unicorn crypto companies on the list followed by Binance. The 2023 Hurun Global Unicorn List features the world's most successful private start-ups founded in the 2000s worth at least $1 billion. Other entries on the list include esteemed brands such as Bytedance, SpaceX, and Telegram.
The Global Unicorn List 2023, released by the Hurun Research Institute, shows that the number of unicorns has surged from 494 pre-Covid to 1,361 today, and the total value has risen from US$1.7 trillion to US$4.3 trillion. The report studied unicorn companies in 48 countries and 271 cities worldwide, revealing 508 new names. Among them Hurun Global Unicorn List 2023 highlighted that "Seychelles-based crypto exchange KuCoin bucked the trend of the rest of the industry, raising US$150 million in July last year at a valuation of US$10 billion."
KuCoin's $150 million pre-Series B funding round, led by Jump Crypto and supported by multiple investment funds, including Circle Ventures, IDG Capital, and Matrix Partners, allowed KuCoin to expand its presence in Web3, including crypto wallets, GameFi, DeFi, and NFT platforms through investment arms like KuCoin Labs and KuCoin Ventures. KCC, the public chain built by KuCoin's community members, will also be a significant infrastructure where resources will be allocated to create a decentralized ecosystem.
"We are honored to be included in the Hurun Global Unicorn list of 2023, which is a testament to our dedication towards becoming a reliable and trustworthy gateway into the world of cryptocurrency," said Johnny Lyu, CEO at KuCoin. "This recognition is not only a milestone for KuCoin but also an affirmation of our vision that everyone will one day be with crypto. We are grateful for the support from our investors and partners, who share our belief in the power of crypto to transform the global financial landscape."
Launched in September 2017, KuCoin provides spot trading, margin trading, P2P fiat trading, futures trading, staking, and lending to its 27 million users across 207 countries and regions, offering a diverse set of over 700 digital assets. KuCoin is currently one of the top 5 crypto exchanges according to CoinMarketCap, and has been named by Forbes as one of the Best Crypto Exchanges in 2023, the Most Recommended Exchange by Finder's Award 2023, and by The Ascent as the Best Crypto App for enthusiasts.
KuCoin is continuously expanding its services and offerings to meet the needs of its customers. Its inclusion in the Hurun Global Unicorn List 2023 is a significant achievement for the company, and it is poised to continue its upward trajectory in the crypto market.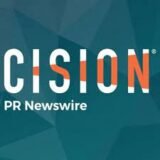 BusinessWire