KyckGlobal announced an expansion of its partnership with MoneyGram International, a global leader in cross-border P2P payments and money transfers  to now serve over 120 countries. The majority of the newly-served countries are located in eastern and western Europe where many consumers prefer to receive payments in cash.
KyckGlobal operates an outbound payments platform featuring a broad array of payment types, all of which originate from a single point of reconciliation. The MoneyGram cash payout service is one of the most popular payment types available from the KyckGlobal's cloud-based platform. Payees receive a code from the platform via text message or email and can receive their money in minutes by going to any MoneyGram walk-in location across its global distribution network.Fintech News
"While we've recently seen a significant level of innovation in digital cross-border B:C disbursements spanning RTP (Real Time Payments) and Push Debit (Visa Direct), consumer demand for cash seems to have been greatly overlooked," said Ashish Bahl, CEO and founder of KyckGlobal. "For companies seeking to make hassle-free cross-border payments to consumers with no card product or local bank account, MoneyGram's 'cash-as-a-service' offering is a compelling solution."
"We're excited about the expansion of our partnership with KyckGlobal as we continue to expand the types of cross-border payment use cases that can leverage our API-driven platform to provide access to our global distribution network," said Jay Hambley, Head of Payments for MoneyGram International.
The expanded service is expected to be live in the new countries in the second quarter of 2020.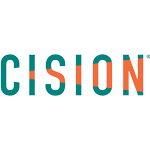 PRNewswire