Fintech firm

A digital lender based out of Stockholm that allows users to refinance their loans, Anyfin, has secured $30 million in its Series B funding round. This funding round was led by EQT Ventures and witnessed the support of previous investors such as Global Founders Capital, Northzone, and Accel. The company currently has operations in Finland and Sweden and is planning to expand its functioning into new European markets using this funding. The fintech news section has been featuring the efforts of the fintech firms to spread their services to different markets.

Anyfin gives its consumers the ability of refinancing their existing loans directly on an application. This platform offers an option of refinancing and the company settles it for the consumer by combining loan data with consumer data that is publicly available and AI. The company claims to have aided thousands of people in saving about $10 million, by lowering the interest rates by an average of 64 percent for these people.

The startup was founded in 2018, by Sven Perkmann (CTO, Filip Polhem (COO), and Mikael Hussain (CEO) with the aim of offering fair financial services. These three brought in experience from some of the best-known tech firms of Sweden such as Klarna, iZettle, and Spotify.
The first issue that the company and the founders tackled was of high rates of interest on private loans and credit cards.

Hussain stated that right from the beginning, this startup has been on a mission of increasing the financial wellness of millions of people. Anyfin aims at making things as simple as possible related to refinancing of a loan and giving consumers the rate deserved by them.
This new funding is likely to bring in new offerings but no official statement regarding the pipeline has been given.

To know more about such latest fintech-related news and information, follow the fintecbuzz. Fintecbuzz delivers regular updates about the daily on-goings in the fintech industry.

Chandrima is a Content management executive with a flair for creating high quality content irrespective of genre. She believes in crafting stories irrespective of genre and bringing them to a creative form. Prior to working for Hrtech Cube she was a Business Analyst with Capgemini.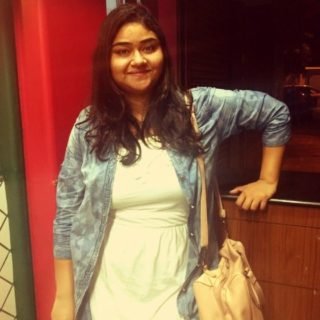 Chandrima S.