The global payment and tech leader, Mastercard has joined forces with Enel X, the technology solutions company after the companies won a competitive bid of developing a Fintech and cybersecurity innovation lab. This development will be done in partnership with the IIA- Israel and the Israel Innovation Authority. The fintech news section notes another remarkable partnership for accelerating innovation.
This new lab will be in Be'er Sheva, Israel, where it will work with several startups for developing fintech and cybersecurity solutions for energy networks and payments worldwide. It will be seen focusing on fintech, authentication, financial inclusion, and cybersecurity.
The President of cyber and intelligence for Mastercard, Ajay Bhalla stated that it has never been more important to ensure that security is at the forefront of all other innovations than it is today.
He further added that this partnership with tech firm Enel X will enable the payments giant to leverage many resources and partners, including the renowned startup economy of Israel. This collaboration for the fintech and cybersecurity will aid in bringing innovations even faster to the market while addressing the threats to cybersecurity.
The expertise and infrastructure of the lab will tap the fast-growing startup economy of Israel for developing solutions and advancing innovation.
The government of Israel has decreed the southern city of Be'er Sheva as a fintech and cyber hub. Several tech organizations from across the globe have cyber research and development centers based in this city.
The license for the lab will be for three years and it will also be funded publicly with around $3.7 million for the startup and its operational costs and as proof of development of the concept.
To know more about such fintech news and updates, follow the fintecbuzz. Fintecbuzz delivers regular high-quality content relating to the latest trends from the fintech industry across the world.

Aashish is currently a Content writer at FintecBuzz. He is an enthusiastic and avid writer. His key region of interests include covering different aspects of technology and mixing them up with layman ideologies to pan out an interesting take. His main area of interests range from medical journals to marketing arena.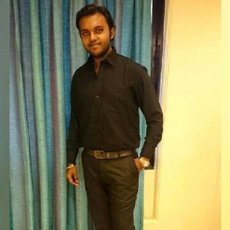 Ashish Y.