Laffer Tengler Investments, Inc., a boutique, investment management firm for high-net worth individuals, institutional clients, and platform advisors is pleased to announce the addition of four new employees. Jamie Meyers, CFA and John McGinn, CFA candidate have joined the firm as securities analysts, and Elayna Utley and Jacqueline Williams have joined the firm as Senior Relationship Manager and Officer Manager, respectively.
"I'm excited to welcome an extraordinary group of individuals to our asset management firm," said Nancy Tengler, CEO and CIO of Laffer Tengler Investments, Inc. "The four new employees, John McGinn, Jamie Meyers, Elayna Utley and Jacqueline Williams, bring additional depth to the team and are valuable additions to our firm. With their expertise, I look forward to continue delivering out time-tested investment strategies and partnering with clients to help achieve their financial objectives.
Laffer Tengler Investments, Inc. offers proprietary investment strategies backed by our in-house research. The firm is focused on delivering an exceptional client experience with a dedicated relationship management team.
Joining the firm are:
Jamie Meyers, CFA- Securities Analyst: Jamie Meyers has been in the financial services arena for over a decade, starting his career in litigation consulting, where he specialized in fixed income and structured product evaluation. He then pivoted to private investing and wealth management, where his most recent role focused on security selection and portfolio construction for momentum-based equity and opinions strategies. Jamie is a CFA charterholder, covering equities across strategies for Laffer Tengler Investments, Inc.
John McGinn- Securities Analyst: John McGinn worked in the asset management arm of American International Group, Inc., where he served as a markets specialist prior to joining Laffer Tengler Investments, Inc. Over the course of three and a half years, John primarily focused on equity markets, analyzing investment opportunities and providing valuable insights to optimize portfolio performance. During the pandemic, he continued his career as an equity trader on behalf of hedge funds at BTIG, and currently, he's pursuing his Chartered Financial Analyst (CFA) designation.
Elayna Utley- Senior Relationship Manager: Elayna Utley's experience working with clients ranges from bank trust department services to being the co-owner of a renowned family business emphasizing unique customer entertainment experiences, Stan Utley LLC. Elayna is committed to delivering exceptional client experiences and fostering lasting partnerships based on trust and transparency.
Jacqueline Williams- Officer Manager: Jacqueline Williams has over 30 years of providing administrative and project management support for bank trust companies, architectural firms and flooring subcontractors. As the office manager for Laffer Tengler Investments, Inc., Jacqueline balances multiple roles including managing the administrative functions of the office and marketing for the sales team, as well as providing support for the company's leadership team. Additionally, she's responsible for ensuring operational efficiencies across the firm.
Fintech News – The Latest News in Financial Technology.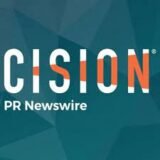 BusinessWire