The blockchain and cryptocurrency market is diverse and complicated. A cryptocurrency is a digital asset designed to work as a medium of exchange wherein individual coin ownership records are stored in a ledger existing in a form of computerized database. The first decentralized cryptocurrency, Bitcoin, was created in 2009. Now, the burgeoning popularity of various cryptocurrencies has resulted in major financial institutions, like banks, paying attention to developments in the crypto market. In fact, the banking and financial services application area is expected to hold the largest market size in the blockchain market. And, according to data provided by Markets and Markets, the global blockchain market size is expected to grow from USD 3.0 Billion in 2020 to USD 39.7 Billion by 2025 and at an impressive CAGR of 67.3% during the forecast period of 2020–2025. ISW Holdings Inc. (OTC: ISWH), Argo Blockchain Plc (OTC: ARBKF), Marathon Digital Holdings, Inc. (NASDAQ: MARA), CleanSpark, Inc. (NASDAQ: CLSK), SOS Limited (NYSE: SOS)
When a Bitcoin transaction is made, a sophisticated digital trail is created on a shared ledger. This ledger means that the transaction itself is open and public, but the person's identity who facilitated the transaction is encrypted and remains private. Overall, this year has been a rollercoaster for the cryptocurrency market. As a result of the recent crypto boom earlier this year, many companies and organizations have become noticeably more open to blockchain technology and cryptocurrencies. For example, Square, Inc. reported earlier this year that it has purchased approximately 4,709 bitcoins at an aggregate purchase price of USD 50 Million.
ISW Holdings Inc. (OTC: ISWH) announced last week that it, "will begin hashing this week with its POD5IVE mining pods at the Bit5ive LLC ("Bit5ive") cryptocurrency mining project based in Pennsylvania.
"We started down this road about a year ago, and it has been quite a remarkable journey to make it to this very exciting moment," commented Alonzo Pierce, President and Chairman of ISW Holdings. "Our analysis shows we can turn a clear profit with Bitcoin pricing above the low $20k's. So, even with the recent correction, we will start monetizing our investment with a comfortable cushion of profitability on operations."
This was covered, along with a number of interesting topics, in a recent episode of the Waypoint Podcast, which featured Robert Callazo of Bit5ive and Mr. Pierce from ISW Holdings.
The podcast can be found HERE.
Management notes that Pods owned and operated by ISW Holdings will be hashing at competitive rates. The Company will also be participating in Bit5ive's coordinated pooling strategy, which will include entering into the Bitmain mining pool.
Pierce added, "In short, we are launching active mining operations this week. We have strong tech, good partners, a high hash rate, an industry leading PUE, a zero carbon footprint target, and a pooled mining strategy that leverages top industry relationships established by our partner, Bit5ive. We look forward to updating all of this again very soon."
For more such Updates Log on to https://fintecbuzz.com/ Follow us on Google News Fintech News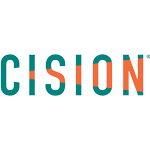 PRNewswire