ZIBS (Zhejiang University International Business School) is launching a Master's Program in Finance (Fintech) to equip students that aspire to build a career in the field of Fintech. This program will provide students with computer application skills, applicatory statistics, and machine learning through rigorous training and interdisciplinary practices.
This program is in addition to the core finance course and also incorporates several entrepreneurial elements to pave the way for innovation and regulation. It will include practices to develop business strategy building skills and marketing techniques. This program will train the students to integrate soft skills and hard skills. Investments News

All this will be done through various different learning techniques and practices like case studies, workshops, sharings from the industry experts along with the traditional lectures and discussions. The faculty hired by the University possess the capability of making students thoroughly understand topics and also broaden their horizons in terms of thinking. They will be made familiar with the newest of new technologies in the financial market.
ZIBS has joined hands with the top leaders of the industry like Ant Financial to make internship opportunities available for the students. Students can seize these opportunities and use their full potential to make new research, use practicality and benefit from their mentors.
Zhejiang province is the hub of fintech practices by being the home of Ant Financial, the world's largest fintech company and a unit of Alibaba. This degree will act as a bridge between the Chinese fintech market and the rest of the world's. It is a two-year program and will be taught in English. The first intake is scheduled for 2020 in the month of September. Applications are open.
Follow Fintechbuzz to get such information relating to the field of fintech. Fintechbuzz provides its consumers news, articles, and information about the fintech industry on its publishing site.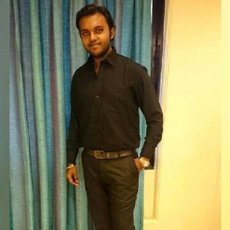 Ashish Y.