Ingenico, the global leader in payments acceptance solutions, announces its acquisition of 100% of Phos, a leading provider of software-only Point of Sale solutions (SoftPoS).
Phos is a premier player in the fast-evolving SoftPoS space, providing best-in-class highly flexible solutions to a large number of acquirers and PSPs. SoftPoS enables off-the-shelf smartphones or tablets to become payment terminals while complying with the highest standards of payment security.
Uses for SoftPoS are multiple and diverse. These include enabling small merchants and 'solopreneurs' to accept digital payment in a world where cash payments are declining. However, SoftPoS also allows enterprise customers to equip their sales associates with tablet-type devices for in-aisle payments acceptance. SoftPOS is a dynamic and fast-growing market. The installed base of SoftPoS terminals is expected to grow from 3.1 million worldwide in 2022 to almost 12 million in 2027.
Phos has developed a SoftPoS orchestration platform combining extensive connectivity with flexible user interfaces. With a full suite of services available, including acquirer integration and certification as a service, Phos brings new connectivity options quickly, easily and securely to its partners. The solution enables any contactless form of card payment from the main international payment schemes as well as digital wallets such as Apple Pay and Google Pay and QR code-based payments.
The Phos app is available for multiple user interfaces, offering both dynamic branding based on the user profile and a white-label version. Phos features app-to-app and web-to-app API- based integrations, as well as a software development kit (SDK) for embedded payment acceptance. The company has established the necessary connections to financial services where it operates and has active client and partner launch projects across all high growth markets.
This deal continues Ingenico's strategic expansion into new ways of serving its clients and reinforces Ingenico's role as the ecosystem enabler of choice for the payments industry. The solution complements Ingenico's PPaaS (Payments Platform as a Service). PPaaS enables clients, such as acquirers, payment service providers and independent software vendors, to design and seamlessly deliver payments and value-added services at the point of sale on Ingenico and non-Ingenico devices. In line with this 'device agnostic' strategy, Phos is a natural complement to Ingenico's PPaaS business.
Brad Hyett, CEO of Phos, commented on the deal: "We are delighted to join Ingenico and this transaction marks a significant step in the development of Phos. Since the company was founded, we have been a pioneer in our field, and we see a natural fit with Ingenico given their strong focus on delivering best-in-class innovative payment solutions as-a-service. We see strong customer demand and significant double-digit growth in the SoftPoS addressable market worldwide and are convinced that Ingenico will help us capture more of that market and explore new use cases with clients globally. We look forward to accelerating the business together with the Ingenico teams over the coming months."
Giulio Montemagno, General Manager of PPaaS for Ingenico added: "Our clients and partners around the world have clearly identified SoftPoS as one of the biggest opportunities they see right now. They consider SoftPoS a strategic option to engage with new customer segments and develop and test innovative use cases at scale, with minimum incremental investments in technology and distribution. They are looking to Ingenico, as their trusted partner in payments acceptance, to help them do that. We are very excited to bring this high- quality opportunity to our valued customers by partnering with the talented teams at Phos."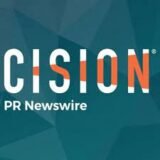 PRNewswire