YouHodler, the E.U., and Swiss-regulated FinTech platform providing a variety of Web3 crypto and fiat services for "active HODLers," is partnering with Ledger Live to offer its industry-leading cryptocurrency loan feature to provide a seamless lending service for Ledger Live users.
Located in Ledger Live's "Discover" section, Ledger users can now access instant crypto loans through the app, featuring YouHodler's industry-best 90% loan-to-value ratio (LTV) and 45 coins to choose from as collateral.
"Our long-standing, strategic collaboration with Ledger Enterprise has been a successful one for many years. We appreciate Ledger's priority to create easy-to-use solutions with full security. We are regularly discovering creative ways to work together and bring value to our respective communities." said YouHodler CEO Ilya Volkov.
Now, Ledger users can use their cryptocurrency as collateral for a loan in EUR, USD, CHF, GBP or stablecoins without having to sell it and miss out on future growth opportunities. Furthermore, this is all done without ever leaving the safety of the Ledger wallet.
Volkov added, "now, active HODLers have yet another way to use their digital assets beyond hodling and trading without sacrificing security."
"We're excited to expand the options available to Ledger users through this partnership with YouHodler," said Jean-Francois Rochet, VP of Transactions and Services at Ledger. "Ledger Live is the safest and most secure way to interact with DeFi. Working with YouHodler has been a great experience, and we're excited to work together for many years to come."
The integration with YouHodler allows Ledger users to access more secure and simple crypto loans for the first time on the app.
For more such Updates Log on to https://fintecbuzz.com/ Follow us on Google News Fintech News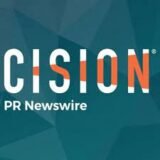 PRNewswire