TaxBit, the leading tax and accounting provider for digital assets, today announced it has been selected by Cash App to help provide the necessary crypto tax forms to the 10+ million Cash App users who have bought or held Bitcoin since 2019.
"We're pleased to welcome Cash App to the TaxBit Network," commented Lindsey Argalas, COO of TaxBit. "We understand crypto taxes are complicated, and we're here to simplify the process for everyone who has integrated digital assets into their portfolio. We're ensuring our enterprise partners provide their end-users with the best experience possible year-round to stay tax compliant."
An estimated $50+ billion worth of crypto taxes have gone unreported, and regulators are taking notice. The 2023 U.S. Individual Income Tax Return (Form 1040) asks front and center, for hundreds of millions of Americans to see, whether a taxpayer has dealt with "digital assets" such as Bitcoin.
TaxBit's industry-leading software simplifies the complexities of crypto tax compliance and reporting and has helped millions of taxpayers understand their capital gains and losses by providing the necessary Form 8949 for free to file their taxes.  Starting today, any of the 10+ million customers who have bought Bitcoin on Cash App will now have access to TaxBit's software to seamlessly file their crypto taxes in 2022.
We're always looking for financial tools to help make our customers' lives easier," said Owen Jennings, Chief Operating Officer of Cash App. "By being a member of the TaxBit network, our customers can prepare their crypto taxes accurately in minutes at no extra cost."
Since its launch in 2021, the TaxBit Network has saved individual cryptocurrency users tens of millions of dollars in tax preparation fees, and has generated more than 30 million tax forms. Tax compliance isn't the only focal point of the company, however, as accounting goes hand-in-hand with compliance. In early 2023, TaxBit announced the acquisition of digital asset accounting startup, Tactic, in order to build a streamlined accounting subledger that saves businesses hundreds of hours on critical digital asset management and reporting.
For more such Updates Log on to https://fintecbuzz.com/ Follow us on Google News Fintech News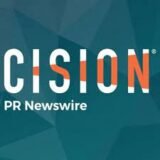 PRNewswire