Ledyard Financial Group (Ticker Symbol: LFGP), the holding company for Ledyard National Bank, is pleased to announce that Charles M. Petersen has joined its Board of Directors, effective September 21, 2023.
Charles is the former President, CEO and Director of Biddeford Savings Bank, a $500 million mutual bank serving York and southern Cumberland counties in Maine. During his ten-year tenure, he oversaw consistent growth in assets, and expanded and modernized the bank's locations, branch design and digital banking platform, while upgrading cost-saving technology infrastructure. Charles also launched an Officer Development Program to prepare the bank's next generation of leaders. He was a key player in the 2016 merger of Biddeford Savings Bank with Mechanics Savings Bank, creating Maine Community Bancorp, a two-bank mutual holding company.
Prior to that, he served as President, CEO and Director of First Community Bank, serving Woodstock and Rutland, Vermont. From humble beginnings in one location with 13 employees, he grew the bank to five branches with 32 employees, seeing asset growth blossom from $37 million to $83 million and eventually overseeing its sale to Lake Sunapee Bank.
"We are delighted that Charles will be serving our organization, given his extensive experience in New England banking. That, combined with his deep understanding of our local communities and hands-on leadership experience, will be true assets for Ledyard and its board," remarked Bruce King, Chair of Ledyard's Board of Directors.
Charles's early banking career began in North Carolina in 1978 as a Consumer Lending Manager and Assistant Branch Manager, then moved to New England in 1982, taking a position as Assistant Vice President at Bank of Boston. Shifting into the Private Banking sector, he took the position of Private Banking Team Leader in 1986 for Bank of New England in Boston, growing the division's loan portfolio from $8 million to $51 million and then as Private Banking Department Head for First Union National Bank in Atlanta Georgia, where he similarly helped the division experience exponential growth. He re-joined BankBoston in 1990 and worked there until 1999, serving in various roles within commercial lending units; including work-out, large corporate lending, and small business banking.
An active civic leader, Charles has held many leadership roles for local non-profits, including Sweetser Home for Children in Saco Maine, United Way of York County, and Heart of Biddeford. He has also served on the Maine Bankers Association, American Bankers Association's Membership Council, and as Director of the Biddeford Saco Chamber of Commerce.
Charles is a graduate of the University of North Carolina, Chapel Hill, where he earned his Bachelor of Arts in Economics and Political Science, with a concentration in International Business, as well as a Masters of Business Administration, with a concentration in Finance.
Following his retirement in 2018, Charles and his wife relocated to New London, NH in 2020.
Ledyard Financial Group, Inc., with headquarters in Hanover, New Hampshire, is the holding company for Ledyard National Bank. Ledyard National Bank, founded in 1991, is a full-service community bank offering a broad range of banking, investment, tax and wealth management services.
Ledyard Financial Group, Inc. shares are traded on the OTCQX® Market through SEC regulated OTC Link® ATS under the trading symbol LFGP. Shares may be traded through an individual's broker. For more information, please refer to the Investor Relations section of the bank's website at www.ledyard.bank or contact the bank's Chief Financial Officer, Peter Sprudzs.
Forward-Looking Statements: Statements concerning future performance, developments or events, expectations for growth and income forecasts, and any other guidance on future periods constitute forward-looking statements that are subject to a number of risks and uncertainties. Actual results may differ materially from stated expectations. Specific factors include, but are not limited to loan production, competitive pressure in the banking industry, balance sheet management, net interest margin variations, the effect of changes in equity prices on assets under management, the ability to control costs and expenses, changes in the interest rate environment, financial policies of the United States government, and general economic conditions. Ledyard Financial Group disclaims any obligation to update any such factors.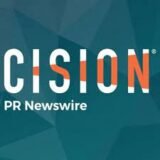 BusinessWire