Finli, a digital back office platform for small businesses, announced its integration with Q2's Digital Banking Platform, via the Q2 Partner Accelerator Program. Q2 Holdings, Inc. (NYSE: QTWO) is a leading provider of digital transformation solutions for banking and lending. This integration means that Finli's platform will be accessible within Q2's Digital Banking Platform, and financial institutions can easily offer business clients the digital tools they need to be successful.
The Q2 Partner Accelerator is a program through the Q2 Innovation Studio that allows in-demand financial services companies who are leveraging the Q2 SDK to pre-integrate their technology to the Q2 Digital Banking Platform. This enables financial institutions to work with these partners, purchase their solutions and rapidly deploy their standardized integrations to their customers.
With increasing innovation and competition that neobanks bring to the industry, small business owners are expecting more than just basic account services from their financial institution. The integration with Q2's Digital Banking Platform, will allow banks and credit unions to deliver Finli's solution directly to business banking clients, providing them with invoicing, inventory management, digital payment collection, CRM, communications, and quote management. Finli offers community-based financial institutions the ability to remain competitive in the rapidly changing financial services space.
"The financial services industry at large is faced with an overwhelming need to innovate faster and deliver differentiated offerings quickly, to keep up with the changing expectations of their account holders," said Johnny Ola, managing director of the Q2 Innovation Studio. " We are pleased to welcome Finli to the Q2 Partner Accelerator Program. Financial Institutions now have the capability to offer Finli's digital back office platform to their business banking customers."
"From our inception, Finli has been committed to supporting communities through innovative technology and business tooling," says Lori Shao, founder and Chief Executive Officer of Finli. "Finli equips community-based financial institutions with the most effective and comprehensive toolbox for their critical work in supporting small businesses."
Fintech News – The Latest News in Financial Technology.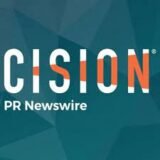 PRNewswire