Stablecoin Studio, an open-source stablecoin issuance and management toolkit that makes it easy for Web3 stablecoin platforms, institutional issuers, enterprises, and payment providers to build stablecoin applications using Hedera network services, is now available on the public Hedera network. Stablecoin Studio provides organizations worldwide with an all-in-one toolkit that enables stablecoin issuers to quickly configure, issue, and manage bespoke stablecoins on the Hedera network. The toolkit offers oracle-based proof-of-reserves functionality, commercial custody provider integration points, and easily configured KYC/AML compliance functionality. Made available by Hedera, Swirlds Labs, The HBAR Foundation, and ioBuilders, Stablecoin Studio is open sourced on Hedera under an Apache 2.0 license.
PayPal recently announced its own stablecoin, PYUSD, joining the ranks of existing pure-play issuers like Terra and Circle, central banks, and wholesale players like J.P. Morgan. Shinhan Bank, SCB TechX, and the largest financial institution in Taiwan recently announced the successful completion of a stablecoin remittance proof-of-concept (PoC) pilot on the Hedera network that leveraged the Stablecoin Studio.
"We are very excited to hear that the Stablecoin Studio is now live on the Hedera network. We made use of this toolkit while doing the stablecoin remittance PoC project a few months ago, and it was quite convenient. We believe it can become a game changer in the Web3 market," said Kim Byung Hee, Chief of the Blockchain Division at Shinhan Bank.
"Having used Stablecoin Studio in our recent remittance POC, we are excited to see this toolkit released to the open source community. Modules like these enable technologists like ourselves to focus on use case innovation, standardising the way we build and innovate on top of Hedera. We are eager to see what the larger community creates with it," said Andre Chan, Innovation Lead from SCBTechX.
"We are honored to stand as the Taiwanese partner in Shinhan Bank's stablecoin PoC on Hedera," said Nicholas, Director at the TABEI, Taiwan Association for Blockchain Ecosystem Innovation and former Cathay Financial Holdings Head of Blockchain. "This journey has been marked by true and relentless teamwork. We look forward to paving the way for the next stage of stablecoin development in the region, leveraging the groundbreaking Stablecoin Studio."
"Stablecoins have the potential to bring a wide range of benefits to the banking industry, including stability, transparency, security, accessibility, liquidity, and more," said Jared Lindolent, Lead, Developer (Blockchain) for Standard Bank. "Stablecoin Studio can help project teams speed up development efforts considerably, increasing speed to market and allowing businesses to focus on delivering these benefits to their customers. As Standard Bank is a governing council member, we are thrilled to introduce this accelerator to our project teams. We believe that this accelerator can help us understand the benefits of stablecoins and how they can bring value to our relevant projects."
As an end-to-end open-source SDK, Stablecoin Studio enables stablecoin issuers to quickly deploy their products and oversee them with  comprehensive management capabilities, allowing for streamlined digital asset operations. The toolkit offers proof-of-reserve functionality through integrations with existing 3rd-party data sources and seamless API integrations to existing 3rd-party custody providers, enabling issuers to bolster their ability to provide timely public disclosures. Complemented by advanced, Hedera-native KYC/AML account flags and configurations, Stablecoin Studio prioritizes regulatory compliance and security throughout.
Greg Scullard, Executive Director of EMEA at Swirlds Labs, said, "The revolutionary genius of the Stablecoin Studio is the way it streamlines Web3 integrations, leveraging smart contracts for programmability alongside a native token issuance for efficiency and low cost transfers. It's a simple, scalable toolkit that will make a big splash in mainstream enterprise. Each aspect of the toolkit technically and thoroughly builds user trust and enables customized compliance. In recent launches across the market, we are witnessing enterprises add a new tier to the world of stable value assets. Stablecoin Studio goes beyond that to create the opportunity for limitless stablecoin uses from enterprises and organizations."
Shayne Higdon, Co-Founder and CEO of the HBAR Foundation, said, "For stablecoins to be widely adopted into mainstream payments and usage, stablecoin issuance and management needs to be customizable for any and all use cases. Stablecoin Studio provides that programmability, accelerating the era of modular and interoperable stablecoins for corporations, financial institutions, and retail."
"At ioBuilders, we're incredibly proud to be a key contributor to, and user of, the Stablecoin Studio codebase. Its transformative benefits hold immense potential and will unlock a spectrum of future use cases. ioBuilders is ready to guide organizations in tapping into Stablecoin Studio's potential, ensuring a seamless path to adoption and success," said Fernando París, co-Founder and CTO of ioBuilders.
Stablecoin Studio's TypeScript SDK and management CLI streamline smart contract interactions, accelerating development and streamlining operations without requiring specialized blockchain expertise. Issuers can seamlessly integrate top commercial custody providers and leading KYC/AML services for automated compliance via Hedera-native KYC status flags for accounts. Whether building a web3 stablecoin platform, enterprise remittance network, or on-chain finance offering, Stablecoin Studio simplifies development and operations.
Get firsthand experience with Stablecoin Studio's capabilities by using the open source, React-based demo application sandbox. The sandbox application is built using Stablecoin Studio's TypeScript SDK. After setting up a Hedera testnet account, explore creating and managing stablecoins on Hedera through the interactive demo.
Stablecoin Studio's verifiable proof-of-reserve supports the need for transparency and trust across web3, with the flexibility to adapt to the evolving global regulatory compliance landscape. Organizations can utilize existing internal banking systems or seamlessly integrate with on-chain oracles to manage treasury management and stablecoin issuance disclosures.
Fintech News – The Latest News in Financial Technology.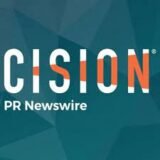 PRNewswire