BitPay, the world's largest provider of Bitcoin and cryptocurrency payment services, announced it has rolled out PayPal USD (PYUSD) payments for merchants and consumers. Xsolla will be one of the first merchants to accept PYUSD, enabling their customers to buy any merchandise online using the PayPal stablecoin.
PYUSD is designed to be a cryptocurrency for payments and is issued by Paxos Trust Company. The stablecoin is fully backed by U.S. dollar deposits, short-term U.S. treasuries and similar cash equivalents, and can be redeemed 1:1 for U.S. dollars.
"We are excited to partner with BitPay to offer PYUSD payments to our customers," said Chris Hewish, CEO of Xsolla. "This stablecoin brings an innovative payment solution that aligns with our commitment to provide accessible and secure transaction options. Together with BitPay, we aim to enhance the buying experience for gamers and pave the way for future developments in the cryptocurrency space."
"When adding a new cryptocurrency for merchants to accept we look at many factors, but among the most important is its payment utility and community involvement. Supporting PYUSD  encourages mass adoption of cryptocurrency payments from PayPal's enormous customer base," said Stephen Pair, CEO of BitPay.
The update to BitPay merchants and BitPay app holders automatically adds PYUSD to the mix of supported cryptocurrencies. Merchants do not need to make any changes or adjustments in order to accept PYUSD payments. Customers have the option to make payments from their BitPay Wallet, their PayPal Wallet, Metamask, or any compatible Ethereum wallet.
Fintech News – The Latest News in Financial Technology.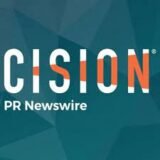 PRNewswire