LexisNexis® Risk Solutions announced its LexisNexis® RiskNarrative™ platform ranked as a Functionality Standout in Celent's 2023 AML (anti-money laundering) Transaction Monitoring (TM) Report.
Celent evaluated 40 software providers worldwide with the final report featuring 17 profiled vendors. Celent used its proprietary ABC methodology to position companies across three dimensions: Advanced Technology, Breadth of Functionality and Customer Base and Support.
As a result of shifts in technology and the supplier landscape, half of the systems profiled in Celent's AML TM systems report were developed by new entrants over the past five to ten years. LexisNexis Risk Solutions began offering AML TM when it launched its RiskNarrative platform in late 2022 shortly after its TruNarrative acquisition earlier in the year.
"The supplier landscape has expanded dramatically with the addition of numerous new regtech entrants offering digitally-enabled solutions," said Neil Katkov, Ph.D, Risk Director at Celent. "The AML TM solution from LexisNexis Risk Solutions is differentiated by its no code platform and AI-based process automation to support fincrime workflows. RiskNarrative earned high marks to place them squarely in the Functionality Standout category."
RiskNarrative is a customer lifecycle management tool specializing in financial crime compliance and fraud prevention. It leverages core technology, capabilities from the company's Dynamic Decision Platform and alternative, third-party services to prevent fraud at the point of application. It allows customers to do this via a single, unified platform utilizing a highly intuitive and easy-to-operate user interface for all financial lifecycle journeys with simple integration and no coding.
Ryan Morrison, vice president of platform strategy, LexisNexis Risk Solutions, said, "We are thrilled with this recognition by Celent as it signifies the success of our team's dedication and work to bring a cutting-edge transaction monitoring solution to market so quickly. We fully intend to take this solid foundation and tirelessly innovate the platform and grow its services to meet customers right where they need it. Customers around the world are already benefiting from our capabilities within a platform that makes risk management as easy to use as a drag-and-drop application. I'm looking forward to seeing how this platform continues to evolve."
Key RiskNarrative platform benefits:
Helps customers and businesses comply with regulations and protects against fraud.
Clearly demonstrates AML controls and regulatory compliance to regulators.
Integrates transaction monitoring with risk scoring at onboarding and ongoing throughout the customer journey, enabling a true single customer view.
Manages transactional risk effectively across the full customer lifecycle.
Creates and customizes transaction monitoring strategies, journeys and rulesets easily and as required with reduced reliance on technical support.
Eliminates irrelevant referrals and alerts, using the virtual agent machine learning algorithm.
Dynamic risk and compliance management with a more complete view of all transactions.
Fintech News – The Latest News in Financial Technology.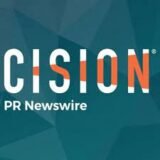 PRNewswire