Majesco, a global leader of cloud insurance software solutions for insurance business transformation, announced it has secured the #23 spot in the Software Report Top 100 Software Companies of 2023.
This esteemed awards publication has earned a reputation as the foremost authority on the best companies in the software industry. Backed by a comprehensive approach, the Software Report considers a multitude of factors, including product functionality, customer satisfaction, corporate reputation, innovative capabilities, organizational depth, ESG involvement, and long-term viability, among other criteria. Majesco is recognized alongside some of the industry's leading software companies, reflecting their position as a leading innovator in the Insurtech industry.
"We're thrilled to be included in this year's edition of the Top 100 Software Companies and proud to be recognized for the significant impact we're making in the insurance software industry," says Adam Elster, CEO at Majesco. "Our continued success has enabled us to invest in cutting-edge capabilities and groundbreaking solutions that keep our customers at the forefront of changing risk and market shifts. With our steadfast financial stability, strong profitability and growth, and innovative technology, we are pushing boundaries to empower our customer's success."
As a rule of 40+ SaaS company, Majesco has 350 customers, 900 successful implementations and over 65% of its customers are on the cloud. Majesco recently shared its impressive H1 results, underscoring its diverse product portfolio, industry analyst top rankings, and continued commitment to investing in new solutions that keep pace with today's market changes and make an immediate impact to customers business.
Fintech News – The Latest News in Financial Technology.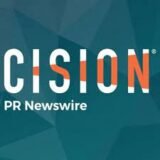 BusinessWire