LIBRA Insurance Partners, the largest independently owned life insurance marketing organization (IMO) in the United States, announces member, Gonzalo M. Garcia, CLU, managing partner of AgencyONE Insurance Marketing Group, LLC as its new chairman of the board. LIBRA also announces the addition of two new board members; Chris Bottaro, MBA, senior vice president of insurance for Valmark Financial Group and Eric Griffin, CLU, RHU, executive vice president of The Cason Group.
"Over the last decade, LIBRA Partners has experienced tremendous growth and I would be remiss if I didn't acknowledge the incredible job Mark Rosen has done serving as our chairman of the board since 2014," said William (Bill) Shelow, CLU®, ChFC®, CPCU®, LLIF, president and CEO of LIBRA. "Our success is due in large part to Mark, including his masterful work in guiding the organization through two key mergers to becoming the largest independently owned IMO today. In handing the baton off to Gonzalo, we know we as an organization are well poised for the future and are ecstatic to welcome another industry icon to the role. Gonzalo has a long track record of success and a clear vision for LIBRA's next chapter. We are confident he, along with Chris, Eric and the rest of the board, will not only carry on Mark's legacy but also build upon it as LIBRA continues on its growth trajectory."
"I am honored to be tapped as the new chairman of an organization that is dedicated to excellence and innovation and is leading the way in revolutionizing the life insurance industry," said Garcia. "We are thrilled to welcome Chris and Eric to the board, both of which have demonstrated exemplary leadership skills with their respective organizations. Their forward-thinking mindset and sharp business acumen will make them valuable members."
With a mission to be the preeminent marketing organization in the country, LIBRA is focused on adding value to its partners, driving quality business to its carriers and is guided by three strategic pillars:
Differentiate resources and experiences for our partner agencies:

Proprietary processing tools for quick quotes and informals
Exclusive Medical Director
Proprietary product analysis and white papers
Best practices and idea sharing at all meetings

Deliver proprietary programs, processes, and products to differentiate our partners:

Partner-owned and producer-accessible Reinsurance Company
Exclusive facultative underwriting program with a major reinsurer

Create uniquely aligned, strategic relationships with carriers

Carrier SLA/Throughput tool
Exclusive compensation programs
Fintech News – The Latest News in Financial Technology.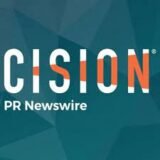 PRNewswire