There are 180 worldwide perceived currencies in circulation, ranging from the Samoan tala to the Burmese kyat. Whenever cryptocurrencies are mentioned, often the first one to come to anyone's mind is Bitcoin. With a market cap touching over $127 billion and persistent headlines about its soaring or dipping price among other things, Bitcoin has been the heaviest hitter in the space of digital currencies. Just like the regular currency, there are multiple cryptocurrencies too.
While bitcoin has been considered the gold equivalent of the world of digital currency, Litecoin is deemed its silver counterpart because of their similarities. In fact, when Litecoin was announced in 2011, the people who developed it said that the digital currency was created because they "wanted to make a coin that is silver bitcoin's gold" to improve Bitcoin.
Measured by market capitalization, Litecoin is the third-largest cryptocurrency after bitcoin and XRP. Let us dive into details of the third-largest cryptocurrency. fintech news

What is Litecoin?
It was officially launched in 2011 as a response to improving bitcoin. It is a peer-to-peer cryptocurrency and was developed by Charles Lee, an ex-Google engineer who is also a former director of engineering at Coinbase.
As per CoinSutra, Litecoin was the first altcoin worldwide and was created from the primary code of bitcoin with some slight changes. Coinsutra further notes that Charles Lee adjusted the code and protocol to "achieve large-scale adoption of the currency." The website of digital currency describes the coin as "a proven medium of commerce complementary to bitcoin."
Litecoin provides instant, low-cost payment options on a global scale and is completely decentralized. The coins are based on an open-source cryptographic protocol that are effectively made and transferred without being managed by a central authority.
Its software was released on the MIT/X11 license that permits users to run, modify and copy software in addition to circulating modified copies of the software.
How is Litecoin different from Bitcoin?
While the two without a doubt share similarities in that the mining processes are somewhat alike and the coins are held via a digital wallet, but there are differences that worth noting.
Much like mining rewards offered by bitcoin, Litecoin also offers rewards. Bitcoin's reward is halved every 210,000 blocks or every four years and takes about 10 minutes for every block. The current block reward of Bitcoin is 12.5 bitcoins, and by its next halving, the reward will decrease to 6.25 coins.
In the case of Litecoin, a new block is added to the blockchain quicker than bitcoin, approximately every 2.5 minutes and the reward is fundamentally more. As it currently stands, Litecoin miners are gifted with 25 coins per block but also gets halved every four years–or every 840,000 blocks. Litecoinblockhalf.com estimates the next halving will occur on August 6, 2019, and the reward will decrease to 12.5 coins.
How Litecoin is made?
Like every other cryptocurrency, Litecoin isn't issued by a government, which historically has been the only entity that society trusts to issue money. Rather, being regulated by a Federal Reserve and coming off a press at the Bureau of Engraving and Printing, Litecoins are developed by the elaborate procedure called mining, which comprises processing a list of Litecoin transactions. Unlike traditional currencies, the availability of Litecoins is fixed. There will only be 84 million Litecoins in circulation. Every 2.5 minutes instead of 10 minutes for bitcoin, the Litecoin network generates what is called a block, a ledger entry of recent Litecoin transactions worldwide. And here is where Litecoin's inherent value determines.
The block is verified by mining software and made visible to any "miner" who needs to see it. Once a miner verifies it, the next block enters the chain, which is a record of each Litecoin transaction ever made.
Conclusion:
The reason for that is manifold:
Cryptocurrency is becoming progressively mainstream and trusted.

Coinbase began selling Litecoin.

Litecoin activated Segwit.
Litecoin is one of the most perceived and oldest digital currencies in the space. It demonstrated that it is possible to be resilient throughout the years and how it is possible to follow Bitcoin and propose several improvements. This cryptocurrency has been executing numerous updates that were later utilized by Bitcoin, including Segregated Witness, and in the near future, Confidential Transactions or Atomic Swaps.
Litecoin has recently halved and numerous experts believe that there is going to be a bull run in the cryptocurrency market in the near future. The Litecoin Foundation is additionally working with many entities and organizations to continue promoting Litecoin and expand adoption.
Clearly, Litecoin has been among the largest digital assets and it is expected to stay in this way in the coming years.

Chandrima is a Content management executive with a flair for creating high quality content irrespective of genre. She believes in crafting stories irrespective of genre and bringing them to a creative form. Prior to working for Hrtech Cube she was a Business Analyst with Capgemini.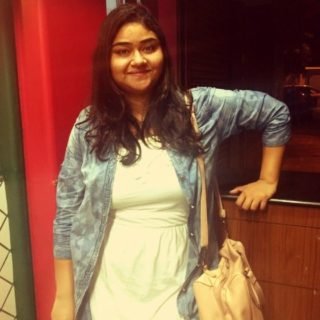 Chandrima S.