New portal enables customers to deliver a modern user experience that connects anytime, anywhere
Majesco, a global leader of cloud insurance software solutions for insurance business transformation, today announced the launch of Majesco ClaimVantage Connect, a new digital portal specific for customers using Majesco ClaimVantage solutions including claims, absence and accommodation management.
The new portal, built on Salesforce Communities, provides a modern user experience that is intuitive and easy to navigate. Developed with an outside in approach, with direct customer feedback and focused on the end user experience of claimants and supervisors, Majesco ClaimVantage Connect empowers customers to create, update and view real-time claim information, absence, and accommodation information, log a return to work (RTW) notification and easily upload documents required to support a request — anytime, anywhere.
"We have worked closely with our customers and conducted extensive user testing to reimagine the user experience of our portal in order to ensure it meets the demands of today's digital world," commented Monique Bouffard, VP, Product Management. "Majesco ClaimVantage Connect will enable our customers to connect and engage with their customers 24/7, empowering them to access real-time updates when it's convenient for them."
While many insurers have embraced portals, research has shown that these have not delivered a next-gen, holistic digital experience that customers and employees want and expect in this new digital world. As Gen Z and Millennials become the primary insurance-buying cohort, insurers must meet the expectations of today's digital consumer, and Majesco ClaimVantage Connect enables insurers and TPAs to deliver that modern experience.
"As Gen Z and Millennials are moving closer to the insurance buying life stage, insurers must rethink how they service this segment of customers with a seamless, online experience," said Raymond Law, SVP and General Manager, L&A and Group Products at Majesco. "We have purpose-built Majesco ClaimVantage Connect with the customer in mind. We want to empower the users to create, update, and manage their needs within the portal, providing insurers and TPAs a competitive and valuable solution that is unmatched in the marketplace today."
Majesco ClaimVantage Connect can be seamlessly used with Majesco ClaimVantage Claims Management Software for L&H, Majesco Absence Management, Majesco IDAM and Majesco Accommodation Management. This innovative solution simplifies the user experience while providing robust capabilities including:
Flexible & User-Friendly Portal: Powerful, customer-centric portal to create, update and view real-time information
Personalized User Interface: Customize the UI to meet the needs of your customer and differentiate yourself in the market
Customer Autonomy & Self-Service: Reduce pressure on your call center with intuitive self-service capabilities for customers
Guided Navigation: Guide customers through intake using dynamic questioning to capture all necessary information to determine the benefits, absence or accommodation being requested
Document Management: Easily download and upload supporting documents for quicker claims processing
Supervisor Dashboard: For employer groups, supervisors can oversee information relating to their staff in one place for more effective team management
"Aite-Novarica Group's research points to the vastly increased importance of digitization as a result of the pandemic, the expectations of new generational cohorts, and the need to support the continued evolution of absence management and accommodation as the regulatory and legal environment evolves," says Mitch Wein, Head of Financial Services Executive Partner Service at Aite-Novarica Group. "This solution enables Majesco to support their clients well in the evolution of claims, absence and accommodation management, while delivering on the broadly adopted Salesforce platform."
For more such Updates Log on to https://fintecbuzz.com/ Follow us on Google News Fintech News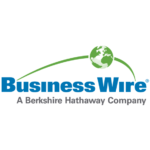 BusinessWire