Marathon Capital, LLC ("Marathon Capital"), a leading financial advisory and investment banking firm to the clean economy, announced the launch of its Equity Research Group with the addition of Alex Kania, as Lead Analyst. Equity research complements Marathon Capital's growing Equity Capital Markets business launched in 2022. In addition to Alex, Chandni Chellappa is joining the Equity Research Group as a Vice President. Mr. Kania and Ms. Chellappa will be responsible for producing research in addition to further building and developing Marathon Capital's efforts in this area. The research product will focus on the ongoing global energy transition and the clean economy.
"We continue to thoughtfully grow Marathon Capital to better serve clients and offer expanded services, as we have for almost 25 years. We're excited to launch our equity research product over the coming months, and we are pleased to welcome Alex and Chandni to the team," said Ted Brandt, Chief Executive Officer of Marathon Capital. "They each have extensive backgrounds covering the traditional utilities as well as the emerging clean energy sectors. We look forward to tapping into their expertise as we continue to grow our corporate and institutional investor relationships to enhance our global presence as a premier investment bank supporting the clean economy."
Mr. Kania was most recently a Director at Wolfe Research where he produced and contributed to award-winning coverage of the utilities, clean energy, and midstream energy sectors. Alex was a member of an Equity Research team that consistently received awards in Institutional Investor over the past ten years. Alex brings more than twenty years of equity research experience to Marathon Capital. Prior to Wolfe Research, Mr. Kania was a Vice President at Bank of America Merrill Lynch where he produced equity research on the electric utilities sector. Mr. Kania began his career in research roles at Deutsche Bank and The Brattle Group.
Ms. Chellappa was most recently a Vice President at Credit Suisse in the Research department and a member of the team that covered the Clean and Sustainable Energy sectors. She began her career at Micron Technology as a Process and Equipment Engineer.
"Marathon Capital has established itself as a leading independent investment bank with an international clientele on the forefront of the global clean energy transition," added Mr. Kania. "My team looks forward to initiating coverage and providing thought leadership on a range of sustainable and clean energy companies in the coming months. Through our Sales group and Equity Research product, we will service a wide range of institutional investors."
In August of 2022, Marathon Capital brought on Jason Demark as Managing Director to build the firm's public ECM function. Previously, Mr. Demark was Director, Equity Capital Markets at MUFG Securities where he managed the US equity capital markets group and the origination and execution of IPOs, follow-ons, at-the-market offerings, forward sales, and equity-linked offerings. The team is highlighted by Peter Munsill, Managing Director, Head of Equity Sales who joined from Jefferies, as well as Suzy Trdoslavic, Director, and Charlotte Gacek, Associate who have joined from MUFG.
The addition of a public ECM capability and Equity Research builds on Marathon Capital's more than two decades of specializing in renewable power and energy transition, with expansive coverage and capabilities in mergers & acquisitions, private capital raising, structured finance, tax equity, offtake advisory, energy transition, and cleantech.
Stay Ahead of the Financial Curve with Our Latest Fintech News Updates!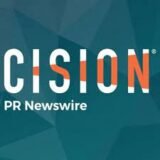 BusinessWire