In a remarkable comeback, Bitwala, once renowned as the goliath of crypto banking in Germany and the EU, has relaunched to reclaim its status as a pioneer of cryptocurrency in Europe.
Late last year, Nuri, as it was formerly known, ceased operations and returned customer funds, leading many to believe it was the end of an era. However, with the support of Striga, compliant crypto & banking APIs, it has relaunched under its original name, Bitwala.
Bitwala's relaunch focused on returning to its core offering, which centers around buying and selling crypto.
"Buying and selling crypto has always been at the heart of Bitwala's business," notes Jan Goslicki, Bitwala's Chief Experience Officer. "While we've explored various use cases in the market, the truth is that everyone wants to buy BTC and sell it when the price rises."
Striga solved one of the key challenges Bitwala was facing by providing compliant digital assets and banking infrastructure out of the box, without the need to handle any regulatory burden. This partnership allowed them to concentrate on creating a product that resonates with their user base.
Dennis Daiber, CEO of Bitwala, expressed gratitude for the guidance provided by Striga, stating, "Thanks to the exceptional guidance and patience displayed by the Striga team, Bitwala has returned to the market, ready to re-onboard all the users who have missed the simplicity of trading Bitcoin."
The Bitwala app is now live in 29 countries within the European Economic Area (EEA), granting users access to Bitcoin and Ethereum, which can be exchanged for the Euro and sent using SEPA (Single Euro Payment Area) transfers. Future plans for the platform include integrating the Lightning Network and introducing a crypto-backed Visa debit card, all of which are being developed in collaboration with Striga.
Striga is a compliant banking infrastructure company for fintechs and digital asset services, offering a range of solutions, including:
native users' onboarding
seamless fiat-to-crypto and crypto-to-fiat on/off ramping
crypto and fiat wallets
crypto-backed Visa debit card
All of these services are delivered through a unified set of APIs, allowing businesses to white-label them without requiring companies to acquire any licenses or handle any regulatory or compliance issues.
Stay Ahead of the Financial Curve with Our Latest Fintech News Updates!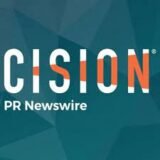 PRNewswire