Marathon Patent Group, one of the few Nasdaq listed cryptocurrency mining companies in the United States, today announced the purchase of an additional 660 latest generation Bitmain S19 Pro Miners.
The 660 miners produce 110 TH/s and will generate 73 PH/s of hashing power; bringing the company's total Hashrate to 129 PH/s compared to companies S-9 production of 46 PH/s. The company paid $1,729,200 and the purchase was funded with cash on hand. The company expects to take delivery at our Hosting Facility by the end of July and will be deployed by our hosting partner Compute North upon their arrival.Fintech News
On May 11, 2020, Marathon announced its purchase of 700 M30S+ (80 TH) miners. The combined purchase is another step supporting the Company's recent strategic initiatives focused on expanding its bitcoin mining operations. Marathon anticipates that the 700 M30S+ miners will be deployed by June 1, 2020, and the S19 Pros in late July. When all 1,360 miners are fully deployed, Marathon estimates its aggregate operating hash rate will increase over 280% to approximately 129 petahash per second ("PH/s")
The latest generation of bitcoin Application-Specific Integrated Circuit miners from Bitmain is noticably more energy-efficient than previous Bitmain models and other ASIC (Application-Specific Integrated Circuit) miners presently available. The May 11th purchase of 660 Bitmain S19 Pro Antminers boasts a hash rate of 110 TH/s and energy efficiency of 29.5±% 5 joules per terahash (J/TH).

Aashish is currently a Content writer at FintecBuzz. He is an enthusiastic and avid writer. His key region of interests include covering different aspects of technology and mixing them up with layman ideologies to pan out an interesting take. His main area of interests range from medical journals to marketing arena.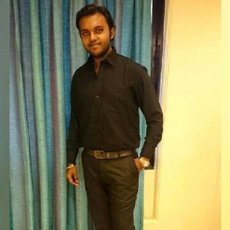 Ashish Y.